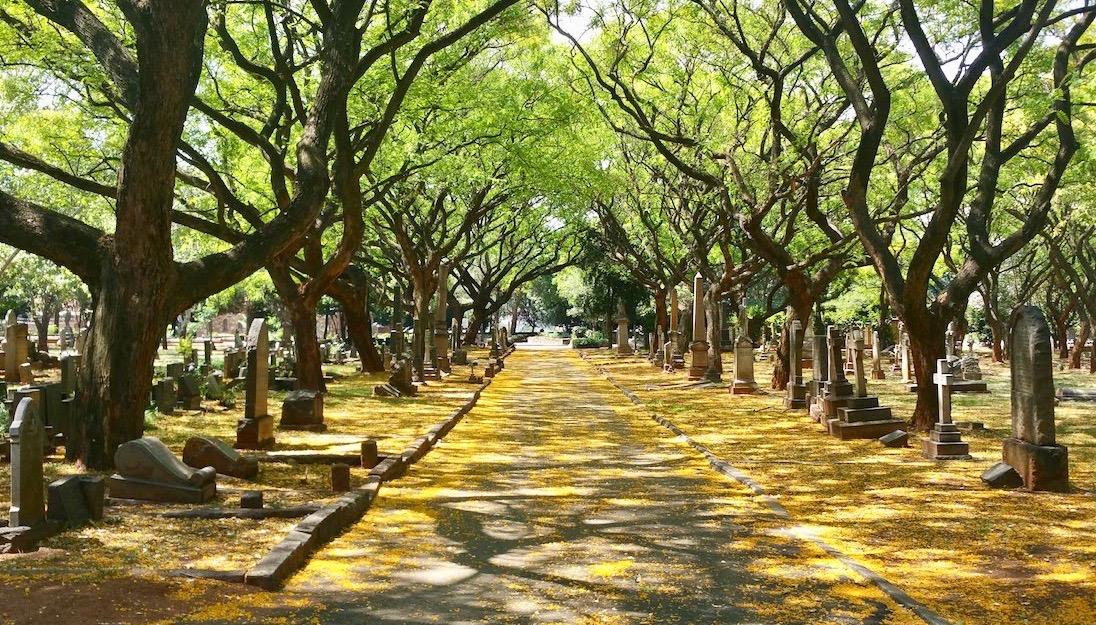 Expiry:
Sunday, June 12, 2022 - 00:00
Last month, May, marked the end of the Anglo Boer War. As a mark of respect, on Sunday June 12th, the Friends of Johannesburg Cemeteries are having a work party to clean the graves in the Military Circle in Braamfontein cemetery.  The gravestones belong to the Imperial troops who died, mostly from enteric fever.
We work from 9 to midday and then have a picnic. Cleaning the stones involves using special items which are readily available and cheap in any supermarket, so as not to damage the marble stones with too vigorous treatment.
Those wishing to join us would need to get in touch so I can advise them accordingly – 082 904 4549.
Image - General view of Braamfontein Cemetery (The Heritage Portal)
Created
Wednesday, June 8, 2022 - 09:40
Disclaimer: Any views expressed by individuals and organisations are their own and do not in any way represent the views of The Heritage Portal.