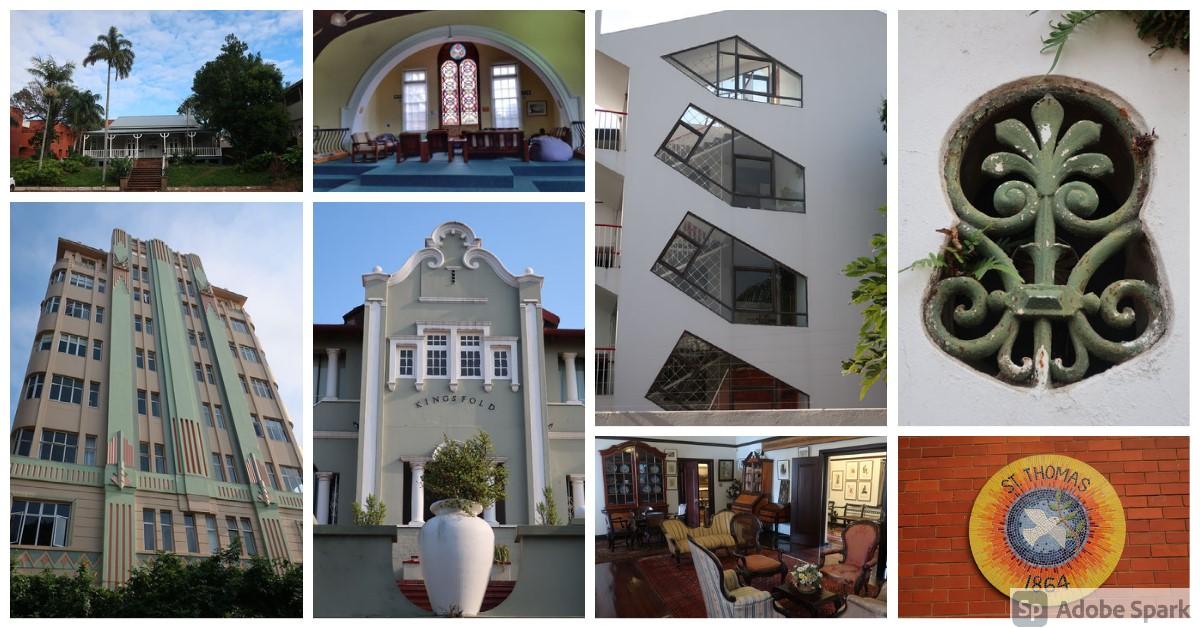 The Berea once called a country suburb and home to many of our early settlers. We walk past some former stately homes dating back to the late 1800's and early 1900's. See where retail giants Sir Benjamin Greenacre and George Payne lived. Enjoy the beautiful Art Deco buildings plus the "Holy Acre". This walk covers sections of Musgrave, Stephen Dlamini (Essenwood), Springfield, Currie and St Thomas Roads.
This tour includes: Holy Trinity Catholic Church, Maris Stella Convent, Muckleneuk House and Garden, Musgrave Methodist Church, Charleston, Kingsfold Mansions, St Thomas Road Mosque,Royal Palms, Invicta Cottage, Caister House, Musgrave Mansions, Overdale House, Strathmore Lodge, Cheviot Court, Surrey Mansions, Alexander Mansions, Union Period Houses, Feizal Motala Museum
Excited to have a few new stops on this walk - namely the Killie Campbell Museum and Durban Girl's College.
Meet: 9h00am – St. Clements, 191 Musgrave Road. Car guard on duty.
Distance: about 7kms
Cost: R250 per person
Duration: about 3 to 4 hours with many stops.
Please carry water, weary comfy shoes and don't forget a sun hat.
Created
Tuesday, June 15, 2021 - 17:38
Disclaimer: Any views expressed by individuals and organisations are their own and do not in any way represent the views of The Heritage Portal.