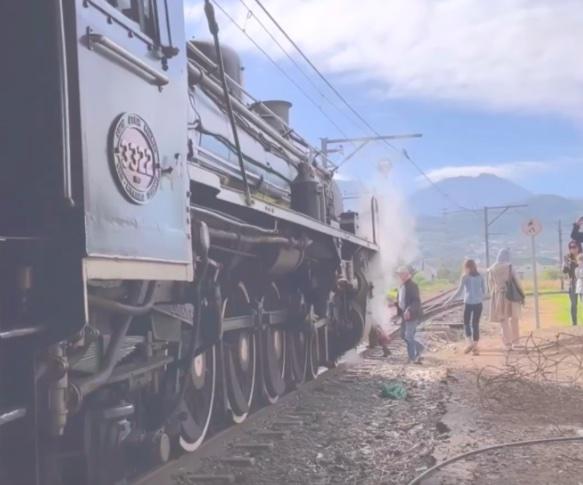 Expiry:
Wednesday, January 31, 2024 - 00:00
Our concept is to establish a tourist heritage steam train to run from Port Elizabeth or Uitenhage out to the Glenconnor or Wolwefontein Area. There are a few scrapped Locomotives in Queenstown and we hope to get something up and running before these scrap engines are disposed of as scrap metal.
We are currently engaging with the farmers along the line and the interest is great. The possibilities for locals benefitting are great, we can create a flea market at the station for the departures as well as numerous activities at the destination.
If you are interested in being part of the project in any way please email me - adrianjames6@gmail.com
Below is the background to the project from the draft business plan which I am happy to share with those who are interested:
Our market research indicates that there is a significant tourist potential in exploring the interior of the Eastern Cape utilizing steam hauled trains. The increased tourist traffic from cruise liners docking at PE harbour is an opportunity to offer cost effective on shore activities that enhance the passenger experience.  Our proposal is to work with all interested parties in returning cape gauge steam hauled tourist trains to the Eastern Cape, Port Elizabeth Area.
Our short term goal is to operate day trips out of Uitenhage station on the Klipplaat Branch Line, trips from Port Elizabeth Station to New Brighton doing Township tours (mainly for tourists of cruise ships) and possibly trips from PE Station to Addo/Kirkwood area if Transnet allows as its on a main line. Our long term vision is to see Port Elizabeth and Cape Town linked by a steam hauled tourist train.
The Klipplaat railway line, owned by Transnet Freight Rail, offers magnificent views for  tourists and can give a steam experience second to none. From the Karoo vegetation on the Port Elizabeth to Klipplaat section, and mountain ranges on the Klipplaat to Oudshoorn section. The railway line then continues over the world renowned Montagu pass to George, before continuing along the coast to Mossel Bay. From here the railway line turns inland towards Worcester and Cape Town.
Our proposal is to support those suitable businesses in the area.
Category:
Announcements
Opportunities
Created
Monday, November 6, 2023 - 07:27
Disclaimer: Any views expressed by individuals and organisations are their own and do not in any way represent the views of The Heritage Portal.