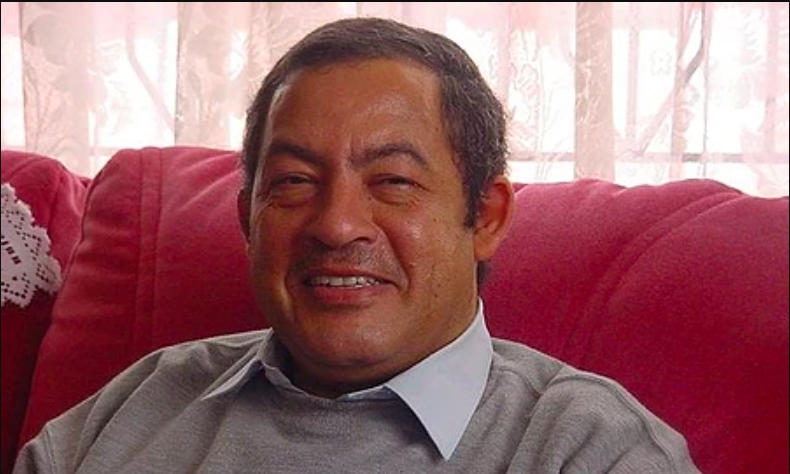 Tuesday, October 13, 2020 - 16:24
In the article below, journalist Lucille Davie sits down with the epic storyteller, Chris van Wyk. The piece was originally published on the City of Joburg's website on 4 August 2004. Chris van Wyk passed away on 3 October 2014.
Writer and poet Chris van Wyk says he loves to skinder - "I skinder more than most women." And that skinder or gossip accounts for a large part of his success as a writer.
As a young child he listened in on his mother's skinder with her friends, even when she chased him away to another part of their four-roomed house. These stories of Riverlea are poignantly and humorously portrayed in Shirley, Goodness and Mercy, a childhood memoir.
In the chapter entitled 'The Mouse' he writes: "You will not believe the kind of information you can pick up just by keeping your ears open. There are certain little tricks you have to observe to prevent yourself from being caught eavesdropping." 
Firstly, he writes, don't behave like a mouse because "if you're quiet they know you're listening". Instead, "make busy noises like drinking a glass of water, singing bits from pop songs, calling to the dog outside". Secondly, "do something while you're listening. Read a book or do some homework" so that you're not just staring into space when they enter the room. Thirdly, watch out that you don't laugh at a joke you overhear. And, "If Ma calls you, don't answer immediately. If you do, it's a dead giveaway and means that you've had your ears tuned on them all the time."
How much did he have to consult with his mother (the Shirley of the title, the word misheard in his first months of school when he learnt Psalm 23, replacing "surely" with "Shirley") to fill in the gaps for this memoir? He says that in many cases he remembered more than she did. 
Mixed memories
Van Wyk was born in Baragwanath Hospital, Soweto, and lived his early years in Newclare, before moving to Riverlea, a working class suburb about 8km west of the Johannesburg CBD, surrounded by dusty mine dumps. He married his childhood sweetheart, Kathy, and they've brought up their two sons in Riverlea. 
At the age of five he said to his parents he wanted to be a writer, and since then has had a love affair with words.
The book relates stories about growing up as a coloured in apartheid South Africa, and in an interview at his Riverlea home, he alternates between explosions of raucous laughter while recounting his boyhood stories, and seriousness over anecdotes of racism and cruelty. 
Reflecting on these mixed memories, the book tells of his special and not-so-special relationships with people in his life, and of the hardships of growing up poor. But it's not a sad tale, it's told with tremendous humour and a child's innocence, inspired by the same qualities in Frank McCourt's Angela's Ashes. It is a book that sparkles, the words almost dancing from page to page.
Van Wyk has written over 20 books, including poetry collections and children's books. His book of poems, It's time to go home, won the Olive Schreiner Award in 1979. Individual poems have been published in Europe, Turkey, the US and Canada. In 1996 he received the Sanlam Prize for the best South African short story, 'Magic'. He's written a novel, The year of the tapeworm, and a biography, Now listen here: the life and times of Bill Jardine.
The skinder is one of the reasons he still lives in Riverlea. It's a place where he's had happy times but also a place where his family – he's the eldest of six children – grew up in a sea of aching poverty. One of his most vivid memories is getting 100 cuts from a teacher when he was 12 years old.
"You know, Melbourne Kelly actually counted the cuts, and stopped at 100," he says. He was left bruised and swollen, a mental wound he still lives with, and, although Kelly still lives in Riverlea, Van Wyk can't bring himself to greet him.
He writes: "Now there's a teacher who I wish had been brutally knifed to death." It was the last chapter of the book he wrote, putting it off until he couldn't avoid it any more. He sat down one night and wrote it non-stop, exorcising some of the scar in one sitting.
The strong feelings he has for the man – "He just seemed to hate children and was always sarcastic towards me. He gave thousands of others 100 cuts.. it was like rape" – belie what Van Wyk is: a warm, honest man with an infectious sense of humour.
"South African writers take themselves too seriously, probably a throwback to apartheid days. I can make people laugh like no other writer in this country – I see funny things that others don't," he explains.
A lot of authors wrote their stories "as a weapon against apartheid" but Van Wyk has found that humour in ordinary life is a bigger weapon.
But it's more than that. "We've got our own magic, lots of it, which remains untapped." 
Part of the community
It's that magic of telling stories that has contributed to him remaining in the suburb. Besides capturing that magic in books, he's also capturing it on tape. He's visiting some of the old folk in the suburb, and recording their stories, which he describes as "jaw-droppingly fascinating".
"I want to be part of this community. There's an element of the writer that keeps me here," he says.
But despite being the suburb's most famous resident, Van Wyk says that Riverlea folk have not read his books.
"They've got better stories – their life stories," he says.
These skinder-filled life stories are also a valuable historical record of the people of Johannesburg, which Van Wyk says he'll probably one day hand over to an institution like Wits University.
Wits University (The Heritage Portal)
Though a friend suggested he get a professional to transcribe the tapes he's collected, Van Wyk is adamant that he will lose a lot if he hands over the job.
"I want to transcribe them, I want to hear how they say things, the gaps between words. I transcribe all of that."
Van Wyk admits to being somewhat overwhelmed by the reaction to the book. "I really didn't think this was going to happen." He's had all the major newspapers from around the country call him for interviews, he's been on radio several times, and on TV twice.
The Riverlea community, too, says Van Wyk, has tuned into this publication, mainly to check whether they appear. And, he says, most of them do. His parents, he says, "just laughed and laughed and laughed" when they read it.
The book has been passed around, it's been read to friends on the phone, I've listened to people in lifts who've told one another that they must read the book," he says, with a bemused smile.
Painful past
A painful aspect of his upbringing was a squint. He was taunted for years, by schoolchildren, by Kelly, and siblings of friends. He says it contributed to him not feeling as confident about himself as he should have. Finally, about five years ago, his wife suggested a surgeon, who simply said: "I can fix that."
And, although childhood surgery damaged the muscles which has left him with only has partial vision, the surgery has made a huge difference to his self esteem: "I'm now a better speaker, I can speak anywhere, it's opened new doors for me."
Van Wyk is working on the sequel to Shirley, Goodness and Mercy, which he expects to be on the bookshelves by July next year. 
In the meantime, he'll continue living in Riverlea, doing much the same things. "It's skinder that I want," he laughs gleefully.
Disclaimer: Any views expressed by individuals and organisations are their own and do not in any way represent the views of The Heritage Portal.