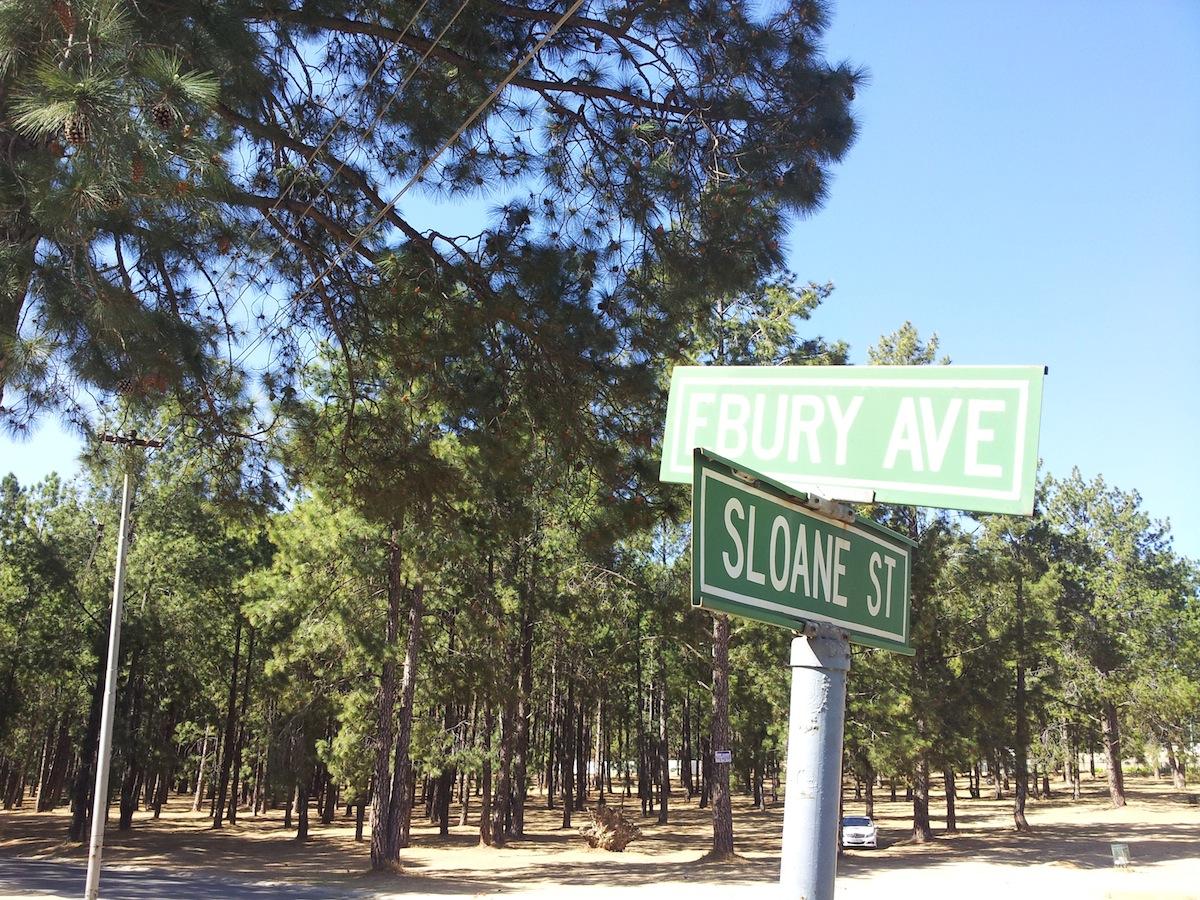 Friday, April 22, 2016 - 10:03
It is hard to believe that the land to the east of the Bryanston CBD was once home to a grand hunting estate. The following article, originally published in an old journal of the Sandton Historical Association, sheds some light on the fascinating story.
Over fifty years ago, to the north of what is Sandton today, there was a fine hunting estate called 'Craigieburn', which echoed to the sound of happy guests, and where, each Sunday, the Union Jack was raised with royal precision to announce that the owners were in residence. A small farmhouse stood among the graceful pine trees, and it was a place of beauty and peace, a country retreat safe from the hubub of fast developing Johannesburg. Today, some of those pine woods remain, but they are fast being swallowed by townhouse developments to meet the need of our expanding population.
'Cragieburn' was just off what was then the main road to Pretoria (still called Main Road) and had been part of the original farm granted to JP Badenhorst in 1859 when land registrations were formalised in the Transvaal in the July of that year. The farm was 'Rietfontein 15' and was one of the five which made up our modern town of Sandton, the others being: Witkoppen, Driefontein, Zandfontein and Cyferfontein.
North of where Sloane Street, Bryanston is today, 'Cragieburn' comprised 23 Morgen through which a small stream runs northwards. Parkland has been retained on either side of this as well as an adjoining park to the east of Ebury Avenue. The 23 morgen of 'Cragieburn' had previously been owned by Jacobus Martinus Ehlers whose farm had been called 'Rugen' (Swedish for farmstead) to whom it had been transferred in 1895. He had married Johanna Heyneke, a grand niece of JC Esterhuysen, the Voortrekker of nearby Zandfontein. 'Cragieburn' represented portion 35 of the original farm on which there was a cottage and derelict farm buildings when it changed hands again in 1933.
Sloane Street is the main road running left to right (google maps)
Cragieburn had its heyday in the 1930s and 1940s. In 1933, it was bought by John Richard Davis and his partner John Macrae, known as 'Mac' or 'Uncle Mac' when it became a country estate for shooting and hunting. Jack Davis was a great shottist and 'Mac' bred and showed Scottish Terriers. Access to 'Cragieburn' was via Craighall and Ferndale.
When 'Jack' and 'Mac' took over, the old cottage and farm buildings were renovated and a covered verandah was added to the house. The old sheds were made into horse boxes as well as cow and chicken sheds, and some were used to make servants' quarters. There was a shooting range as well as a golf course at 'Cragieburne' in addition to cages for English pheasants, and breeding kennels and runs for the dogs, with whelpong boxes for breeding, There was also a swimming pool, with a wooden change room, enjoyed by many in those hot and balmy summers.
'Jack' and 'Mac' maintained a busy social lifestyle, a box at the theatre picnics, shooting and hunting and golf on their own course. In addition to the Cragieburn' estate, 'Mac' had also bought the farm 'Diepsloot', further northwards, where he constructed the dam for fishing keeping a luxurious caravan there for use when on picnics. Hampers were collected from the Rand Club, and many social occasions took place out there by the water. The farm later became a chicken farm. He worked for the Schlesinger Organisation, and when he died, Jack Davis bought out his half of the partnership, selling a further portion of land to the west of Main Road.
After 1948 the house had several tenants and many uses. We believe that it was a gentlemens club for some time, and at some time it also boasted an airstrip - one of the pines being cut into a circle to form a beacon. From 1968 the Kealy family were tenants, and Steve Kealy, who is now motoring Editor of The Star recalls that he lived there for ten years during his schooldays. The next family were the Bows, Peter Bow being a dentist in Craighall. They dearly loved the farmhouse, and would have liked to save it. The Bows lived there for around two years until the property was sold to Old Mutual for development. At that time, there were no laws protecting buildings over fifty years old [old legislation], and perhaps our Association was not as alert as it might have been, because one day the house just disappeared... And then there was no more to be said.
Disclaimer: Any views expressed by individuals and organisations are their own and do not in any way represent the views of The Heritage Portal.