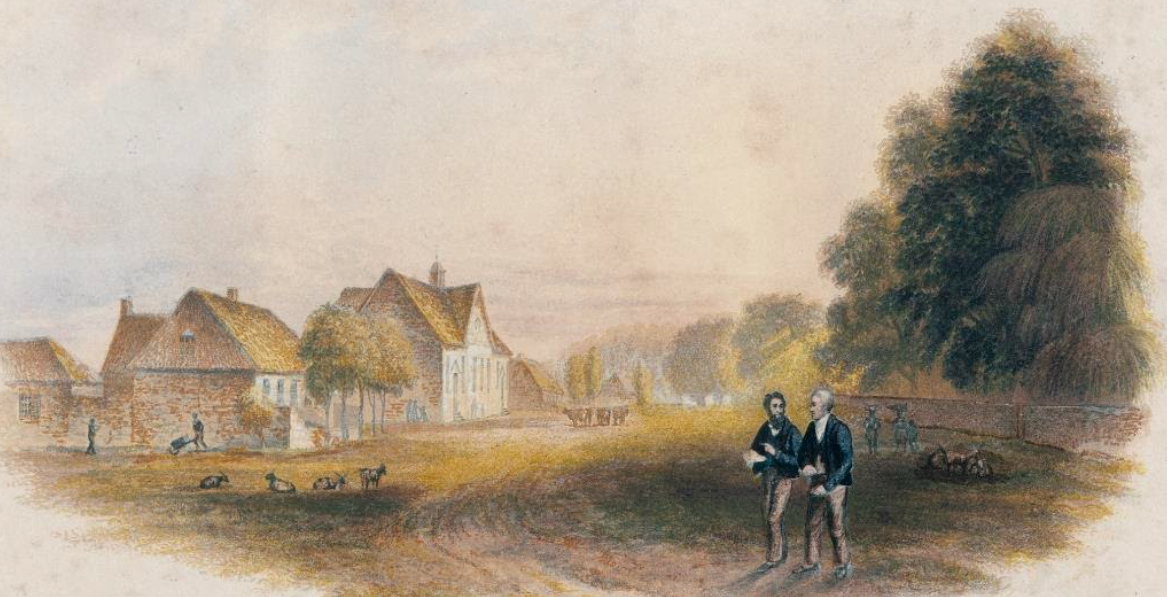 Wednesday, December 15, 2021 - 10:44
This work has its origins in doctoral research I was conducting in 1982 in the field of the indigenous vernacular architecture of southern Africa. At that stage I was searching for the links, if any, that might have existed between the so-called "civilizing" mission of white European and North American religious zealots, and the changes which had begun to become manifest in the local built environment as early as the 1860s. By the 1920s other, and equally overt, influences had also begun to emerge. The mines at Kimberley and on the Witwatersrand, migrant employment in urban areas, the educational curriculae of Missionary Trade Schools, the introduction of industrial building materials into the rural economy, and the training given on an ad hoc basis by white farmers to their laborers, were beginning to create a fabric of competing influences which made it easy for racially-motivated detractors of Black culture to dismiss the achievements of rural builders as the product of a "civilizing" and "technically superior" white presence.
Originally this work began as a simple hand-written listing of some 1030 mission stations established by some 60 missionary societies over a period of 125 years. Its purpose was to show, by means of five maps set at 25-year intervals, the spreading geographical presence of missionaries over southern Africa. These are my working notes upon which a listing was based and were originally produced by a crude cut-and-stick method of collation that preceded the use of personal computers. 
During the process of photocopying, the lists came to the notice of my then Head-of-Department, Prof Pancho Guedes who thought that, properly typed up and illustrated with a number of 19th Century engravings, the manuscript might make a small book suitable as a Christmas gift for our colleagues in the Department. As a result we printed a small run of 25 copies, academically glue-bound-and-taped, which were duly handed out to our friends. 
Much to everyone's surprise, word of the book spread rapidly, at first to our friends and colleagues locally, and then to others overseas. Eventually we went to four separate printings and sold over 600 copies (Frescura 1982). Should the booklet ever be reprinted, I still have in my files a list of 37 potential buyers, most of them from overseas. 
Since that time much additional information has come to hand, including an unpublished manuscript of a Gazetteer of mission stations in the Eastern Cape (Skead 1980), as well as the various accounts provided by travelers into the southern African hinterland during the nineteenth century. As a result the scope of the original manuscript has been extended beyond its original concept, and can now probably be read as a collected account of missionary architectural efforts in southern Africa at a time when the region's social, economic and political life was being restructured radically by colonial forces.
Grateful thanks are extended to Sue Tilley, Beth Strachan and Anna Cunningham, of the Africana Library, University of the Witwatersrand, who were gleeful partners in seeking out dusty and long-forgotten volumes; Denver Webb, formerly Curator of History at the Amathole Museum, King William's Town, who discovered the Skead manuscript; and Rosemary Wilkinson, of Johannesburg, and Cleopatra Mda, of Port Elizabeth, who were responsible for much of the original typing.
This listing consists mainly of the preliminary notes I made originally in 1981-82 during the course of my research, and is being made available to members of the Heritage Portal for their personal use. A revised and greatly extended copy of this manuscript is currently being prepared for publication in about March 2022, by which stage the material shall become part of the public domain.
Main image: The Kuruman Mission Station painted by George Baxter
Disclaimer: Any views expressed by individuals and organisations are their own and do not in any way represent the views of The Heritage Portal.