Vlakfontein Memorial Jameson Raid Doornkop
Sunday, August 28, 2016 - 14:28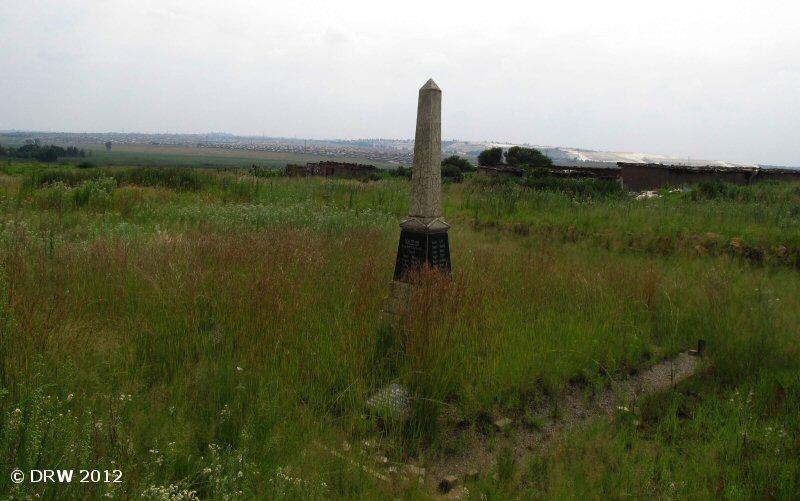 Thread Categories:
Endangered
2016 campaign nomination
Thread Location:
Gauteng
Johannesburg
Doornkop
This monument is interesting because it mentions some of the casualties of the ill fated Jameson Raid. Originally a wooden cross was erected, but it was replaced in 1913 by a monument commemorating all those killed in action. A bronze plaque was affixed in 1962 and proclamation as a national monument was due to to follow in due course. During 1963 the West Rand Historical Society relocated the Vlakfontein Monument from its original location higher up the ridge to an area in the middle of the stone kraal where Jameson's column was said to have made their last stand.
The site has been vandalised to a point where it is just a memorial in the veld, it is not visible from the road and only if you know about it will you look for it. The area has a lot of significance to the history of Johannesburg and South Africa. (Derek Walker - click here for more)
Click here to view on google maps
Please use this thread to add background and updates.
Comments will load below. If for any reason none appear click here for some troubleshooting tips. If you would like to post a comment and need assistance click here. Irrelevant and inappropriate comments will be removed by the moderator. Only add background and updates to the tracking threads.