Sunday, October 1, 2017 - 17:02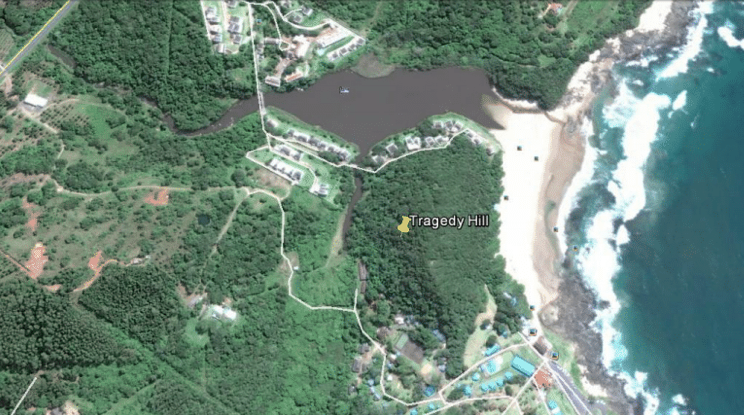 Thread Categories:
2017 campaign nomination
2017 Top Ten Endangered Site
Removed from Endangered list
Tragedy Hill was the site where several settlers and members of the local Langeni tribe were massacred by Zulu warriors in 1831. Various sources state that the bones of the victims are still scattered across the site. It also appears as though three centuries earlier, shipwrecked Portugese sailors from the 'Sao Joao' may have camped on the hill (various artefacts from the 1500s have been found across the site).
The farmer who owns the adjacent land has applied for a mining permit to begin sand mining directly adjacent to Tragedy Hill. 
Location of proposed mining (Google Earth)
Source: 2017 Endangered Heritage Sites Nomination Form.
Please use this thread to add background and updates. Click here to view on google maps.
Comments will load below. If for any reason none appear click here for some troubleshooting tips. If you would like to post a comment and need assistance click here. Irrelevant and inappropriate comments will be removed by the moderator. Only add background and updates to the tracking threads.