Thursday, December 3, 2015 - 09:00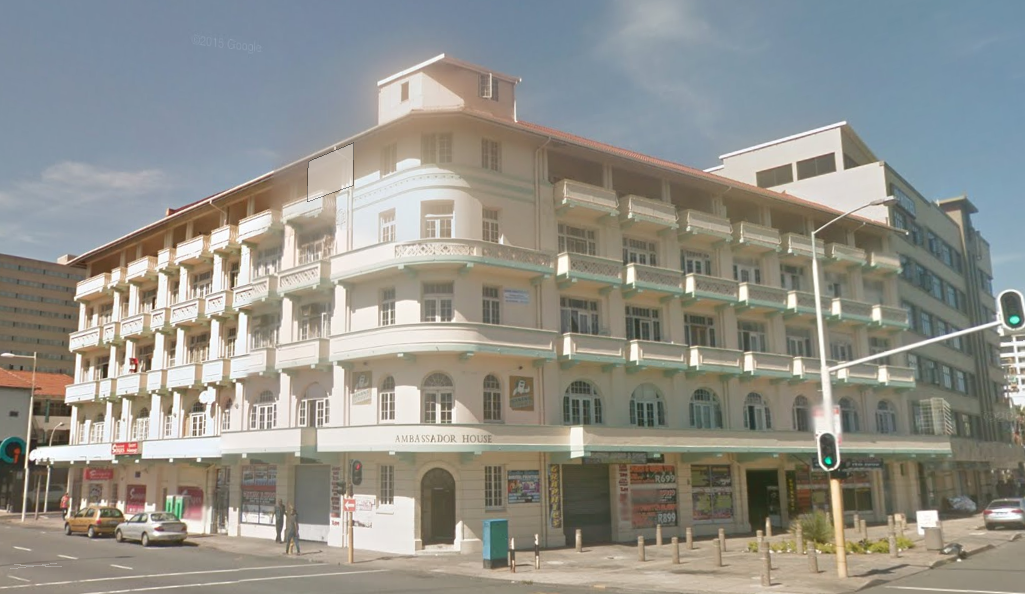 Ambassador House was built in 1930 and designed by the architect Stanley Sercombe. It is located on the corner of Monty Naicker and Florence Nzama Streets in the Durban CBD (a short stroll from the ICC). Property developer Propertuity has bought the building and plans to convert it into a boutique hotel. Please use this thread to track progress.
Image - Google Street View
Comments will load below. If for any reason none appear click here for some troubleshooting tips. If you would like to post a comment and need assistance click here. Irrelevant and inappropriate comments will be removed by the moderator. Only add background and updates to the tracking threads.