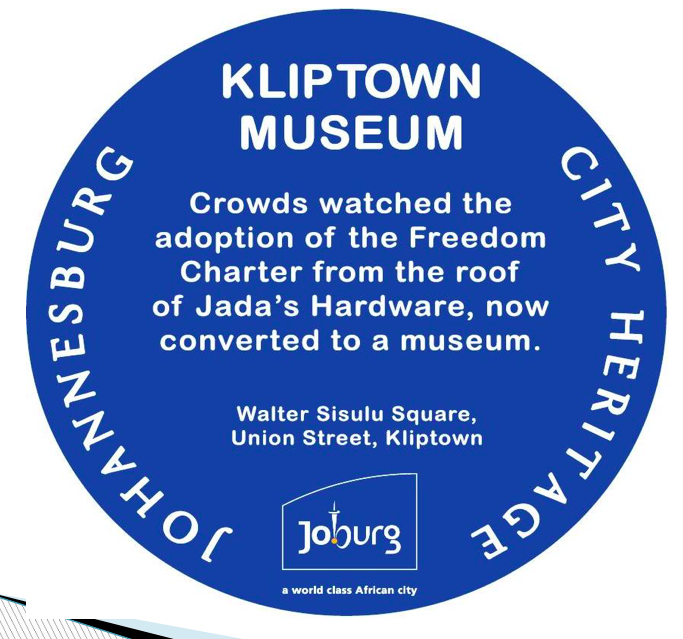 Crowds watched the adoption of the Freedom Charter from the roof of Jada's Hardware, now converted to a museum.
* * *
After the original ceramic plaque was repeatedly damaged, it was replaced by a mosaic plaque in 2011.
The People Shall Govern exhibition is housed in an old hardware store owned by the Jada family, who donated the timber for the Congress of the People held on 25 – 26 June 1955. Many people sat on the roof of this building to watch delegates adopt the Freedom Charter. The exhibition was opened by the Executive Mayor of the City of Johannesburg, Clr Amos Masondo on 26 June 2006.
Plaque Address:
Cnr Klipspruit Valley Road & Union Road, Kliptown