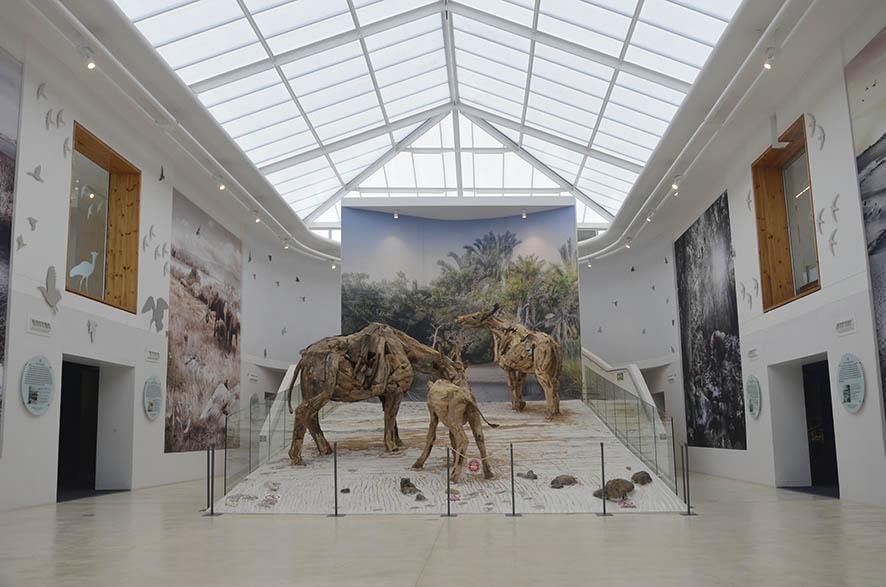 Expiry:
Saturday, May 14, 2022 - 00:00
A visit to the West Coast Fossil Park is a must especially to see the new Lottery funded centre, beautifully conceived and executed. I am delighted that founder and director Pippa Haarhoff will be hosting us and leading our tour on 14 May 2022 from 11am - 1:30pm along with Emeritus Prof Jo Noero of award winning Noero Architects, the designer.
Thinking about the extraordinary animals (large and small) and lush landscape here over five million years ago, puts our world into perspective. Seeing the dig site, in particular, gives insight and delight into the puzzle of what life was like pre-humans.
Dr Jonathan Kingdon is our guest of honour, widely recognised as one of the top authorities and writers on African mammals, he is a Senior Research Associate at Oxford University. Jonathan is here as the 2022 Fellow at the Stellenbosch Institute for Advanced Studies; (his visiting professorships in the past have included Kyoto University, Skidmore College and Duke University).
Cost: R300 per person, including the entrance fee, pay by Tues (10 May), otherwise R375 each; R50 discount for children, students and seniors; see below for payment details. Pay for your own refreshments and lunch at their café run by the West Coast Chefs School. More info.
2:30pm do stay on for Jonathan's talk South Africa: From Ancient Refuge to Cradle for Humans. Culture Connectors can join for free, but do make a contribution to their donation box.
Email kate@cultureconnectsa.com  to book
Created
Thursday, May 5, 2022 - 09:14
Disclaimer: Any views expressed by individuals and organisations are their own and do not in any way represent the views of The Heritage Portal.