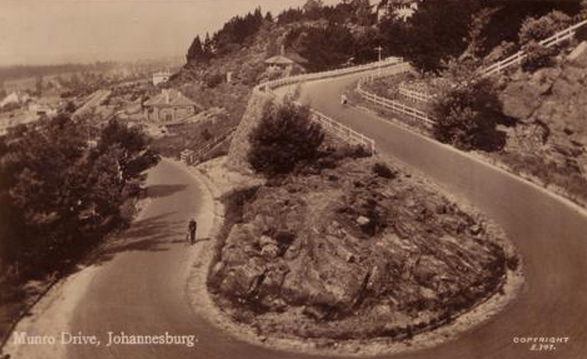 A highlight of the JHF's Heritage Weekend was the installation of three blue plaques in Upper Houghton - at Bear Lodge, the Deanery and at the Munro Drive viewpoint. This year marks the centenary of the construction of Munro Drive. In addition the new Aloe Gate leading to the Wilds from the east on Munro Drive was opened; we thank David Munro from his generosity. Did you know Johannesburg has three of the shortest passes in South Africa –Munro Drive, Sylvia Pass and Stewart Drive - and that is official?  So the new blue plaque is a special marker of place and history.
Excerpt from the JHF newsletter - October 2019
Blue plaque at The Deanery / Koekfontein (Andre Marais)
Blue plaque unveiling at Bear Lodge (Andre Marais)
Aloe gate leading to the Wilds (Andre Marais)
Created
Thursday, October 24, 2019 - 09:02
Disclaimer: Any views expressed by individuals and organisations are their own and do not in any way represent the views of The Heritage Portal.