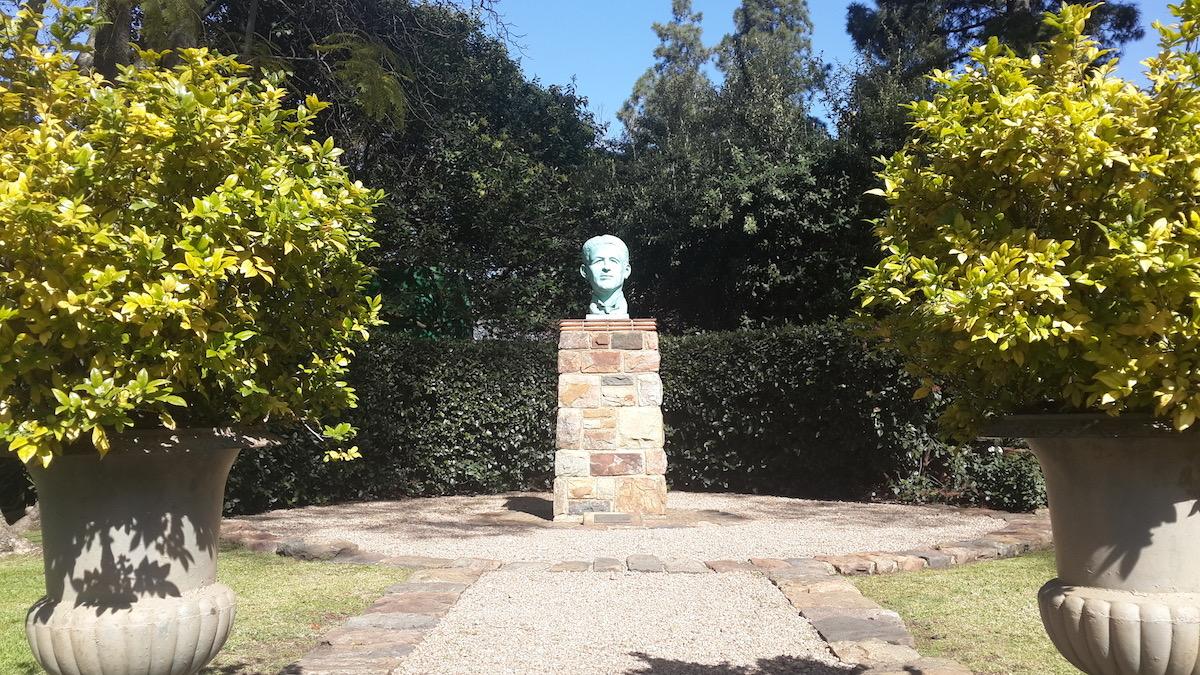 Expiry:
Sunday, April 10, 2022 - 00:00
Join an exclusive illustrated talk on Sir Herbert Baket and his home in Owletts in Kent, presented by his great granddaughter, Camilla Baker. Camilla lives on the property of Owletts where Baker grew up and where he returned after his years in South Africa and India. The talk takes place at Villa Arcadia in Federation Road, and after the talk we will enjoy tea and scones and a tour of Villa Arcadia, the lovely home designed for Lionel and Florence Phillips. Now the cherished centre for Hollard it is used for functions and has a number of rather special meeting rooms celebrating various South African artists.
When: Sunday 10 April at 2pm
Where: Villa Arcadia, 1 Federation Road, Parktown
Cost:  R220 members and R350 non members
Book at mail@joburgheritage.org.za
Main image - Herbert Baker bust at Northwards (The Heritage Portal)
Created
Wednesday, April 6, 2022 - 13:34
Disclaimer: Any views expressed by individuals and organisations are their own and do not in any way represent the views of The Heritage Portal.