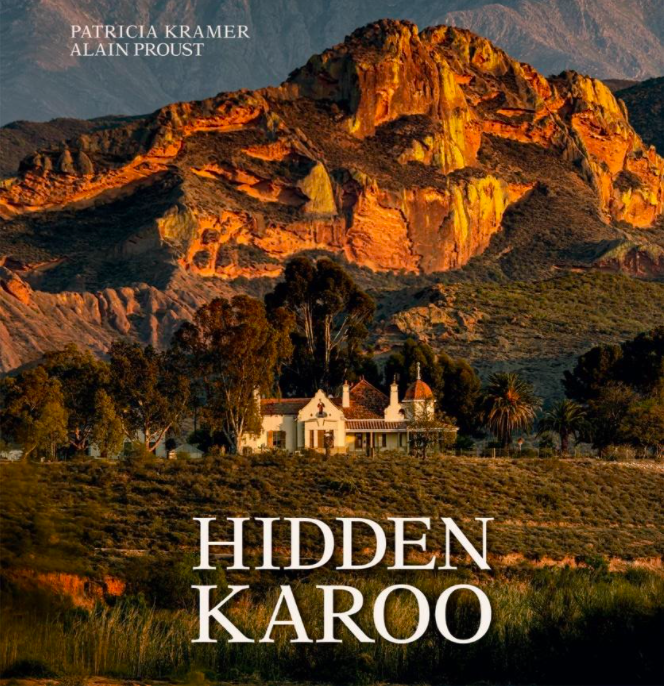 The Johannesburg Heritage Foundation is pleased to be able to bring to its members a special offer of Hidden Karoo. This new book is a stunning collection of photographs by Alain Proust accompanying knowledgeable essays by Patricia Kramer.
Patricia knows the Karoo intimately and recently published a book on the corbelled buildings of the Karoo. The book is part of the Hidden series (Cape Town, Johannesburg and Pretoria have already appeared). It is a substantial hard cover book, 304 pages with 180 full colour photographs.
This is the book to accompany you on a journey to the Karoo and covers such topics as Forts and Blockhouses of the Anglo Boer War, Prince Albert and its gables, the Ostrich palaces of the Karoo, corbelled buildings, the Dutch Reformed churches of the Karoo, Matjiesfontein and more. A clear map places the different regions of the Karoo in a geographical whole. The rich selection of photographs immediately moves you into this land of stars, rocks, desert, marino sheep and desolation.
Let this book take you into the houses, churches, hotels and farms to discover its hidden treasures. It's a book that conveys mood, a sense of place and the magical atmosphere of the Karoo.
Normal retail price is R470,  Johannesburg Heritage Price is R400.
Please e mail Eira to get your copy - mail@joburgheritage.co.za
Created
Wed, 05/12/2021 - 10:17
Disclaimer: Any views expressed by individuals and organisations are their own and do not in any way represent the views of The Heritage Portal.