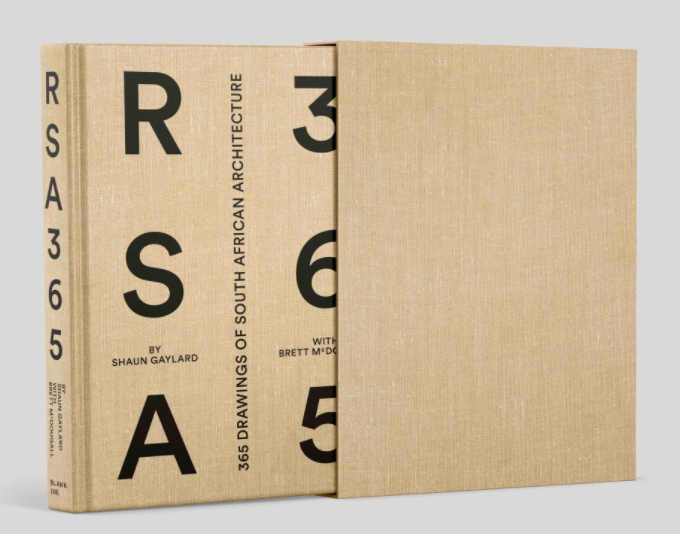 Expiry:
Thursday, February 17, 2022 - 08:15
We're excited to announce a special offer, only available through Johannesburg Heritage Foundation, on a handsome new book exploring South Africa's architectural heritage.
'RSA 365' is a collaboration between Shaun Gaylard and Brett McDougall. During lockdown Shaun set himself the challenge of illustrating 365 buildings, from the Castle in Cape Town to groundbreaking new additions to the architectural landscape. Shaun's illustrations have been beautifully executed, and will go on exhibition in Cape Town from next week Friday. 
Brett has enhanced this visual guide with meticulously researched details on the buildings, their personalities and events associated with them. There are also guest contributions from architects on specific areas of interest.
For more information on the book visit: https://www.blankinkdesign.com/onlinestore
Order this book through the JHF prior to publication in July, and receive R50 off the retail price of R850. All orders to be placed through mail@joburgheritage.co.za .  Should you live out of town it is possible to courier it at an additional charge of R100.  Use your 'surname RSA 365' as the reference.
Jhb Heritage Foundation
Nedbank Killarney
a/c 1944023011
Created
Thursday, February 17, 2022 - 08:31
Disclaimer: Any views expressed by individuals and organisations are their own and do not in any way represent the views of The Heritage Portal.