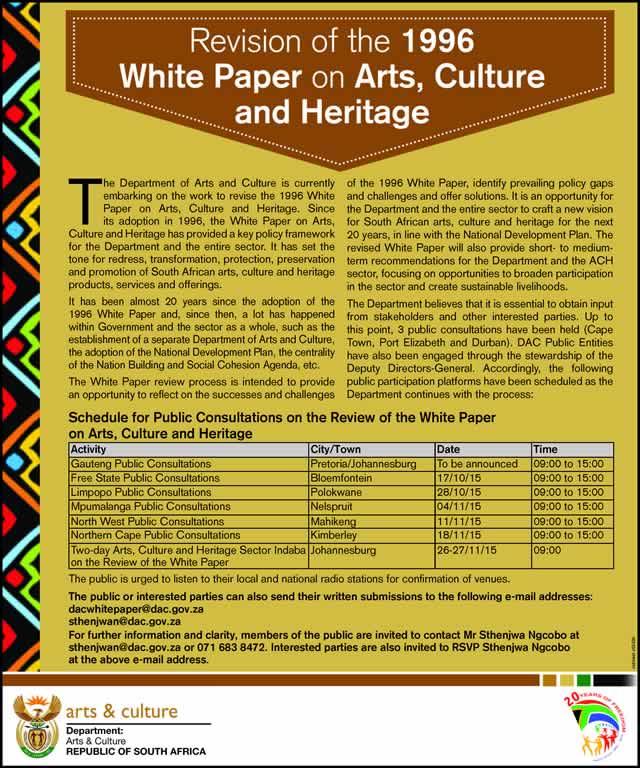 Expiry:
Friday, November 27, 2015 - 02:00
The Department of Arts and Culture will be hosting the revision of the 1996 White Paper on Arts, Culture and Heritage in different provinces. Schedule for Public Consultations on the Review of the White Paper on Arts, Culture and Heritage will be taking place in different provinces (see image for details)
The public or interested parties can also send their written submissions to the following e-mail addresses: dacwhitepaper@dac.gov.za/sthenjwan@dac.gov.za
For further information and clarity, members of the public are invited to contact Mr Sthenjwa Ngcobo at sthenjwan@dac.gov.za or 071 683 8472.
Interested parties are also invited to RSVP Sthenjwa Ngcobo at the above e-mail address.
Created
Wednesday, October 14, 2015 - 09:40
Disclaimer: Any views expressed by individuals and organisations are their own and do not in any way represent the views of The Heritage Portal.