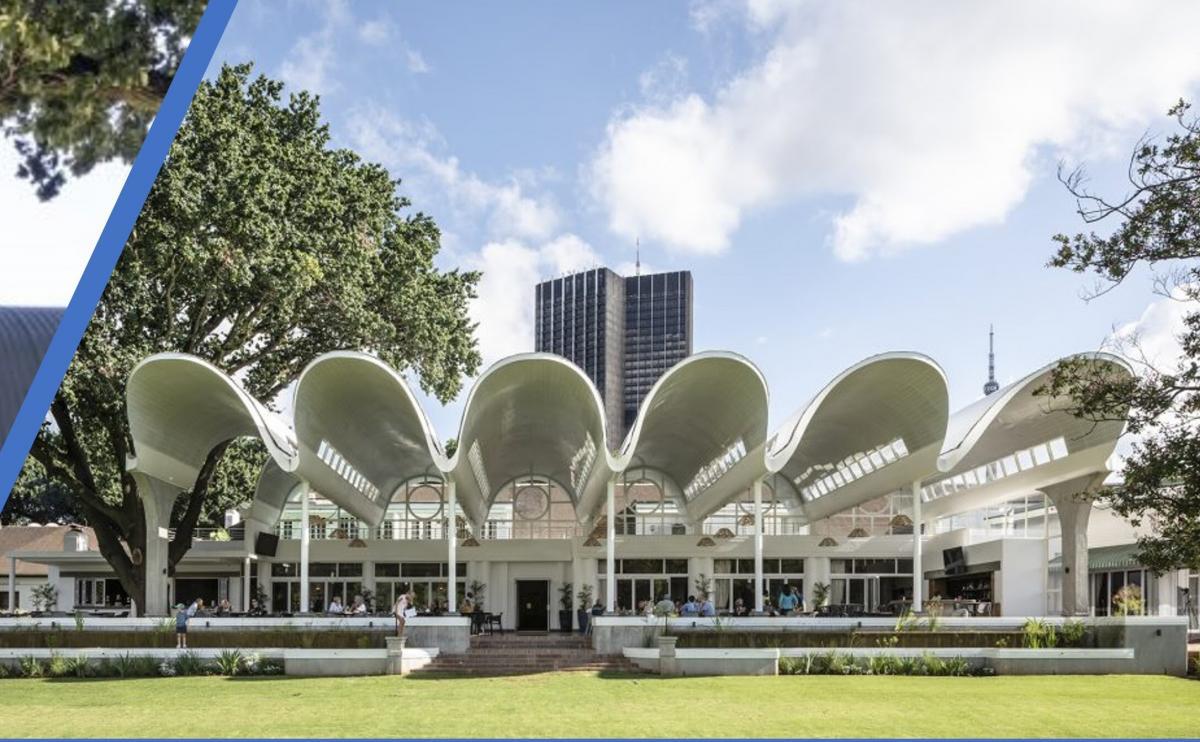 Expiry:
Saturday, February 12, 2022 - 00:00
In this project our aim was to create a refined piece of architecture that would adorn the northern patio of the Country Club Johannesburg Auckland park that addressed all the club's practical needs as well as the challenges posed by its heritage, both structurally and socially.
The undulating roof responds to the desire to create a light and voluminous space that is also intimate. This hovers above the existing art-deco handrail which needed to be retained. The rounded perforated-ceiling surface also allows for optimal acoustic performance by absorbing and diffusing noise. The clear story windows allow light into the open space whilst creating framed views to the sky and into the canopy of the grand old oak tree, which is further celebrated through a semi-circular cut out in the eastern-most vault. The soft tapered profile of the vaults allows the building's roofline to merge into the sky and carries the eye out to the northern forest.
This, has resulted in a bold yet soft structure which frames views into the original Edwardian, nods to the old Art-deco extension of the restaurant's interior, unfolds itself into the hero oak tree and rolling lawns whilst the weighty utilitarian base of the reflecting and trickling water feature allows the roof to float.
Time: 10:00 am
Venue: 1 Napier Road, Auckland Park 2092
Tour by: Vedhant Maharaj
Meeting Point: Country Club Johannesburg, 1 Napier Road, Auckland Park 
Cost: Member: R125.00 | Non-Member: R250.00
For enquiries, please get in touch with GIfA on 010 006 5566 /7 - 068 495 0193  & info@gifa.org.za; enquiries@gifa.org.za
Created
Thursday, January 27, 2022 - 08:15
Disclaimer: Any views expressed by individuals and organisations are their own and do not in any way represent the views of The Heritage Portal.