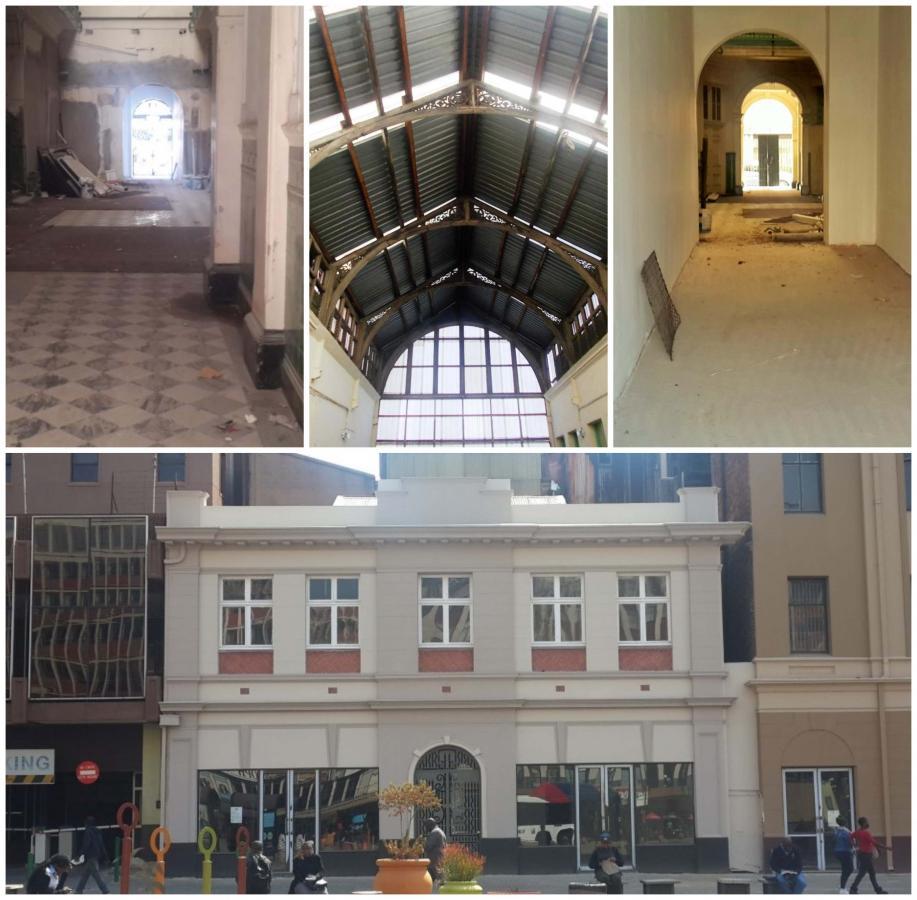 Expiry:
Thursday, March 24, 2022 - 05:00
Johannesburg used to be a City of Arcades. They were an attractive investment to property owners, maximising valuable retail space, and a boon to shoppers, providing them with protection from the elements and the date and dust of City streets. Our Victorian and Edwardian arcades with charming: delicate cast-iron structures supporting a glass roof canopy, the floors often exquisitely tiled. Almost all were lost in the rush to modernise and make investments pay, but one survives this carnage.
Hidden between bustling Gandhi Square and a forgotten corner of Fox Street, Somerset House was boarded up by the United Building Society and used to house safety deposit boxes, it's chequerboard floor and green art-nouveau tiles lost to view. But now, through the vision of Gerald Olitzki who has revived nearby Gandhi Square, Fox Street and much beyond, it has been returned to its former glory.
We are privileged to be able to visit historic Somerset House in a tour that explores the city's arcades. This is a tour not to be missed, with a cast of amazing characters that will pop out with fascinating stories about the early days of Johannesburg.
Date: 2 April 2022 14h00
Guide: Cathie van Rooyen and David Gurney
Meeting Place: Gandhi Square in front of Gandhi Statue
Special Notes: Parking in Momentum Building Basement.
Book: mail@joburgheritage.org.za / 060 813 3239
Created
Thursday, March 24, 2022 - 05:20
Disclaimer: Any views expressed by individuals and organisations are their own and do not in any way represent the views of The Heritage Portal.