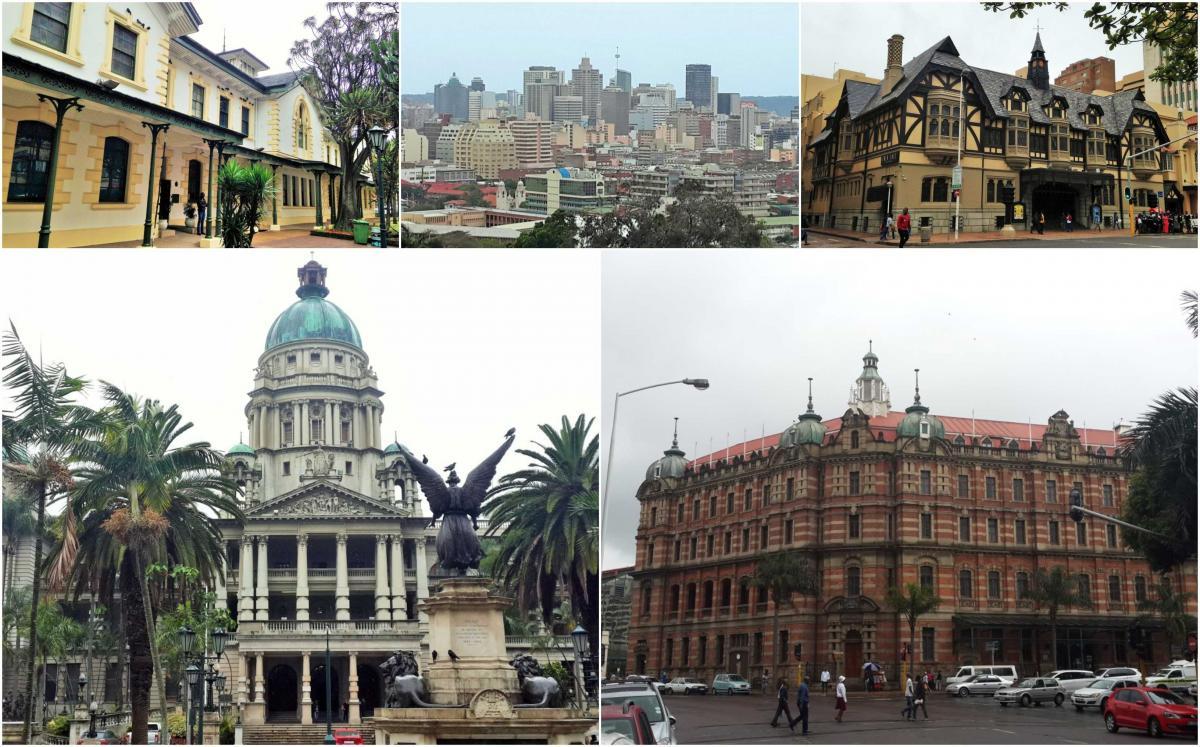 Expiry:
Saturday, April 30, 2022 - 00:00
Most of my subscribers already know that Gordon and I are relocating to the UK, early 2022, and to that end I would like to introduce you to the new owners/operators of Durban Walking Tours, with effect from 1 January 2022.
Exploring is the ultimate rush for new Durban Walking Tour owners/operators Ruth Hagen and Lynne Schwan; both Ruth and Lynne are avid outdoor enthusiasts who have oodles of travel experience under their belts.
This dynamic duo are lacing their walking shoes, as they prepare to take the reins from outgoing Alison Chadwick, who founded the popular guided walks in June 2019.
Ruth is a Swiss-born national who fell in love with sunny South Africa when she moved to the continent almost 30 years ago. While she trained as a chef in Switzerland, the sunny disposition of South Africa saw her interest in outdoor activities quickly develop. After qualifying as a dive master, Ruth delighted in showcasing the teeming marine life of the Indian Ocean to eager divers. Her love for tourism evolved naturally from there and she has led guided tours into Mozambique, Lesotho, Namibia, Botswana and Swaziland for the past 20 years.
This avid history buff and qualified tour guide believes KZN — with its melting pot of cultures, tropical weather, warm Indian Ocean, excellent game viewing, one of a kind Sardine Run, whale watching and majestic mountains — is highly underrated. As such, she is keen to direct her passion for history, culture and the outdoors into making Durban Walking Tours an unforgettable experience for walkers.
Multilingual Ruth speaks Swiss-German, German and English; she is keen to share her knowledge and insights into the history and context of the sights and scenes of popular Durban walking routes.
Ruth Hagen
East London born, but Durban-bred, Lynne, shares Ruth's love for Mzansi. Lynne developed an affinity for nature and the outdoors as a keen athlete, triathlete and trail runner. With five Comrades Marathons under her belt and several years of exploring the world beyond Africa, she has operated her own local shuttle service for several years. Lynne speaks English and is currently learning German, as well as qualifying as a tour guide. She rates the Golden Mile, Durban, as one of the best assets in the city.
Lynne Schwan
I am also taking this opportunity to wish Ruth Hagen and Lynne Schwan every success in continuing in my "footsteps", as well as taking Durban Walking Tours to another level with their combined enthusiasm for history, diverse cultures, the outdoors and promoting tourism, in KZN.
Contact Ruth Hagen and Lynne Schwan on info@durbanwalkingtours.co.za
Created
Thursday, December 2, 2021 - 10:37
Disclaimer: Any views expressed by individuals and organisations are their own and do not in any way represent the views of The Heritage Portal.