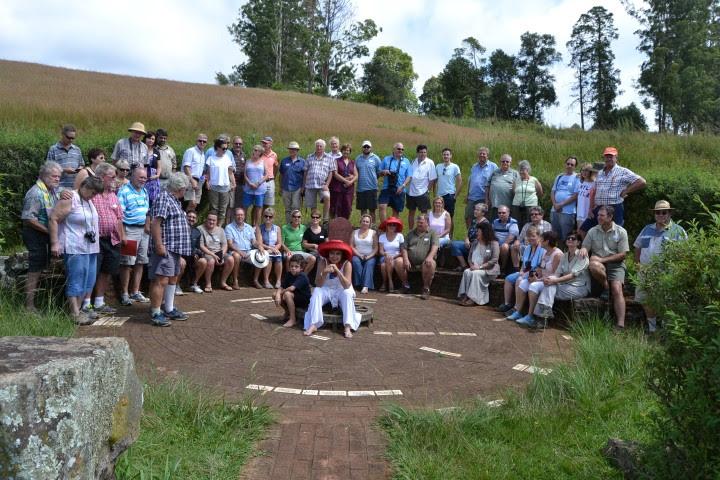 Expiry:
Saturday, April 30, 2016 - 00:00
This is a heartfelt tribute and thank you to everyone who worked so hard to bring about this past weekend's remarkable Jock tour.  On reflection I think that something like this has never before been attempted on such a large scale.  I am sure many have travelled parts of the route and there have been tours like John Theunissen's, but to take so many from Lydenburg to Pissene, via every known waymark, is unlikely to have ever happened before! 
I counted all the vehicles on Day 1 and, including the late arrivals and the ones that joined en route, it was about 35.  I did not get a count of numbers of people but it was definitely between 80 and 90.  On Day 3 we were down to 8 vehicles and 28 people, in itself quite a group to be venturing into another country. 
The most amazing thing that was commented-on by so many people is that things went according to schedule most of the time and that it all worked out so well.  Yes, there were some frustrations and minor hiccups from time to time, but given the nearly impossible task of regularly communicating with such a large and widespread group over three days we did remarkably well.  To the best of my knowledge there were no incidents, accidents or injuries.  Everyone I spoke to was full of praise for what we had organized and openly shared with them and of how much they gained from the tour.
Thanks to Linda and Nomkhosi Dlamini for handling the bookings and building the participants' list at KLCBT.  Thanks Jan for being the "tail-end Charlie" and sweeper on the big convoy, as well as chasing-up membership payments.  Thanks also to Agnes and Jan for the thoughtful Valentine's Day gifts which were very much appreciated.  I know it meant missing-out on some stuff, but at least no one got lost at the back.  Thanks Heyns, and others, for assisting with getting the communal braai going – it was much enjoyed by everyone.
Finally huge thanks to both Marius and Gerrit for all the research, both infield expeditions and via literature, which went into acquiring all the information and planning the daily tours.  Marius, thanks also for getting the media involved - I am sure that much good will result from their productions and reports.  Gerrit, thank you for your excellent and much-enjoyed presentations at both the LEFPA boardroom beforehand and during the evening at Pretoriuskop, as well as explaining so much en route.  Without all of that the trip would have been very much the poorer.
There is lots of follow-up work to be done after the tour.  Exciting opportunities and possibilities have been opened-up and there is much interest and energy that have been generated.  We must ensure that we exploit and capitalize on all of this while it is still fresh.
Duncan Ballantyne, Chairman Mpumalanga Heritage
Created
Tuesday, March 8, 2016 - 18:32
Disclaimer: Any views expressed by individuals and organisations are their own and do not in any way represent the views of The Heritage Portal.