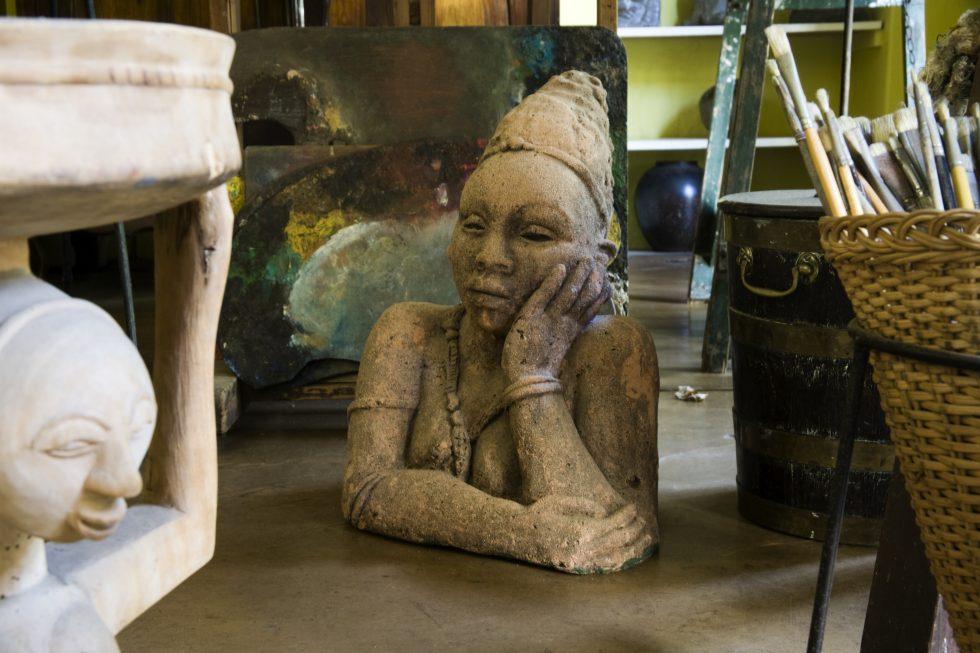 Exclusively for Culture Connect, Nadja Daehnke, Irma Stern Museum's new director will share her plans for the museum, many people's favourite in Cape Town. Last year Nadja took over from Christopher Peter who retired, having worked there for decades – all his working life. Christopher commented "Nadja has been working for nearly two years on the transformation portfolio of the university's artwork collection. Transformation touched [the Museum] very positively because we got Nadja on board to help us with the art collection on campus. She is particularly gifted in this direction" (from: UCT News. Nadja ran the Michaelis Galleries and was Curator for Contemporary Painting and Sculpture at Iziko South African National Gallery. She has been an independent curator and artist, working both in South Africa and UK.
At the start of our Zoom, Nadja will quickly recap on who's who at the Museum, the Trust, Stern's will and the role of the University of Cape Town (UCT). She'll then cover what changes are afoot. These range from small but important details, such as the languages for the signage and captions, to new exhibitions, re-curating the African collection and increasing both the number and variety of visitors.
We are delighted that Nadja will be joined by Ayesha Price, educator and visual arts practitioner. She joined the Museum at the beginning of lock down and heads up education. She previously worked at Iziko South African National Gallery (Senior Museum Educator), The Children's Art Centre, Zonnebloem (Principal) and has been lecturing at UCT. She will share what she has been focusing on already – some still in the planning stages, such as a new website, others well underway, notably working closely with Matric art students at South Peninsula School in Diep River.
The Museum, in Rosebank (like Culture Connect), is closed at the moment. There is no date for re-opening, but join us to find out what we'll likely to see when it opens again, now and in years to come. 
Booking essential: kate@cultureconnectsa.com or whatsapp/SMS +27 (0)72 377 8014; Zoom login will be sent the day before.
Free but please donate towards the Museum's education activities via Culture Connect – Email Kate for banking details or click here to donate by card (any currency).
Image: Interior shot of the Museum by Sean Wilson
Created
Thursday, September 10, 2020 - 14:11
Disclaimer: Any views expressed by individuals and organisations are their own and do not in any way represent the views of The Heritage Portal.