Hidden Treasures Johannesburg
Friday, September 9, 2016 - 19:44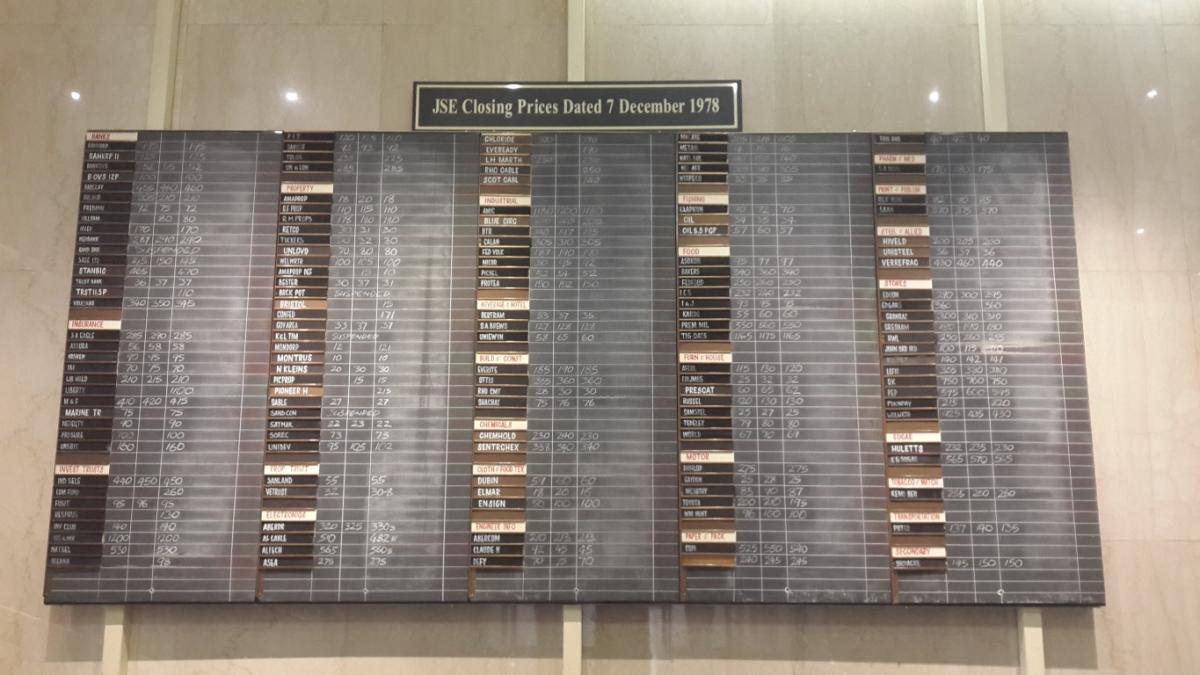 All around us there are remarkable spaces, places, objects and artefacts that are missed in the hustle and bustle of city life. Please add hidden treasures (your definition of this rules) from your suburb so others can explore them at their leisure.
Main image - The old stock exchange board from the late 1970s with closing stock prices in chalk. Located at SA Eagle House in downtown Johannesburg (click here to view on The Heritage Register)
Comments will load below. If for any reason none appear click here for some troubleshooting tips. If you would like to post a comment and need assistance click here. Irrelevant and inappropriate comments will be removed by the moderator. Only add background and updates to the tracking threads.