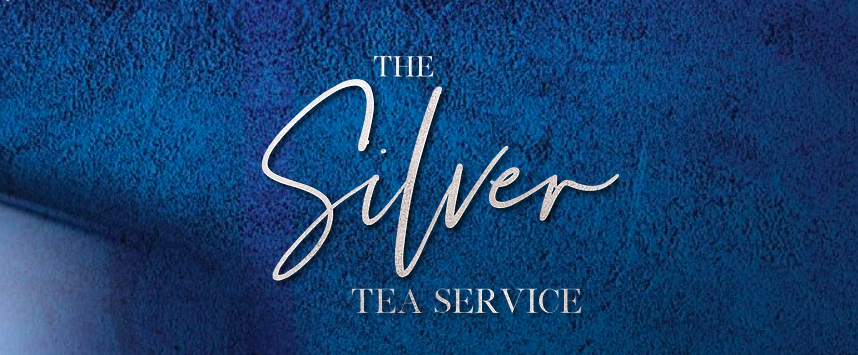 Judy Campbell is South African born but emigrated to Australia nearly 40 years ago in the early 1980s. This is her memoir of growing up in South Africa, the  high jinks of a rackety teenage life in Cape Town in the seventies combined with the story of her immediate family and the family history of her mother's family, the Luyts. Judy is a talented person - musician, singer, systems analyst, choir director and now author. She comes across as a strong woman who chose the life she wanted as an adult woman. It is an unusual memoir because it is her story, her parents' story and then the story of the Luyt family of Heilbron in the Free State. It combines autobiography, biography, history and a touch of fiction. The story of how the book came to be written and the process of research and discovery of archives and photographs is skilfully woven into the narrative. The reader observes the author maturing as a writer evidently having joined a creative writing class, under the tutelage of the South African writer Joanne  Fedler.
Book Cover
I enjoy a memoir dipped in mystery. The book opens with the family heirloom inherited by Judy's mother, June, an antique silver tea and coffee set on a silver tray that demanded the duty of preservation against the sea air of Cape Town.  Silver tea sets belong to a bygone era, they belong inside glass display cabinets and taken out for ostentatious high tea occasions.
We move a few chapters into the book before we learn that the silver tray was presented to Judy's great grandfather Johan  G Luyt, Esq., by  the inhabitants of Heilbron as a token of appreciation for his services to the town as a member of the Volksraad of the  Orange Free State in 1899. I found it unusual that the inscription, describes him as Lord Mayor, 1899. The first question for me was both the tea set (with a coffee pot) part of the gift or was it the silver tray that was the gift and the tea set acquired later by the Luyt family? Then I wondered, if Heilbron was an Afrikaans or Boer community, why is the inscription on the tray in English? Where was the tray made? Did Heilbron have a "Lord Mayor" in 1899, the year of the outbreak of the Anglo Boer War. I immediately wanted to know about object as history.
It becomes a long story, as the author, Judy, has to explain and unravel her own roots before she arrives at the rise and fall of her ancestor Johan Luyt at the time of the Anglo Boer War and after. Her focus is on the people rather than on the silver tea service as an object to be described and studied. I found it odd that the book is called "the Silver Tea Service" and although this is a much travelled tea set it does not warrant a detailed  description.
We are first introduced to  Judy's Durban grandparents, a Grace and an Oupa Heering. Here is a beautifully written thumbnail sketch of elderly porridge eating, the grandparents two generations removed from the tear-away teenage Judy but closely observed and written about decades later.
This is the introduction to Judy's own story of an unorthodox upbringing in Cape Town in the sixties and seventies with artistic musical, film making, rather unconventional parents, a Colin and a June. To write her family's history, Judy has to remember the pain and the passion of her own childhood filled with parent neglect and betrayal, swinging  habits,  and plenty of alcohol and drug addiction thrown in. All of this endured by a school girl of 14 who adores both her parents but who catapults into adulthood in a heady atmosphere of wild parties and a dysfunctional home. Her mother, June, to whom the book is dedicated, needs mothering and behaves like a sister not a mother. Both parents take lovers and the teenager knows about this breaking of social conventions. Poor Judy also has to cope with the  inherited disability of a spinal deformity that affects both mother and daughter and that doctors attempt to cure with a specially made but inhibiting brace.
The book has a difficult to follow structure as Judy forgets about sticking to a chronology and flits from present to remote past and then back to her own past and her personal story. She visits Maseru, Heilbron and then heads back to Australia (where she lives) with a haul of photographs of her archival finds and admits that she hardly knows where to begin a decipherment of complex South African history or how to research genealogy. She perserves and ultimately unravels her family's story, meeting long lost cousins and distant relatives across continents. It comes as a shock to her to realize that her mother's family were Afrikaners, the Boers who opposed the British in the Anglo Boer War and whose nationalist ideology spawned apartheid policies and a colour bar which  Judy herself defiantly crossed in a more racially fluid Cape Town of her youth. She appears to progress so far with her research, finding portraits, meeting her Luyt ancestors but then encounters obstacles.
There is an odd disjuncture where Judy goes to Fiji for a writing course for a week and that then sets her on the realization that she first needs to confront her own story, seek professional help from a psychologist to understand what shaped her own identity and being catapulted from childhood innocence into off-beat pseudo adult maturity. The reader is then treated to more of Judy's own rather painful account of her upbringing and her parents. Oddly we don't know their surname, but learn much of their success and failures and the uncertain finances if you make your living in music and film making.
Judy writes brilliantly and with a forensic scalpel about her own unhappy demonic family. The story is moving in many respects. Sex comes early and no one guides her through and out of   unsuitable relationships. She is an underage teenager and older adult men take advantage of her vulnerability. She is also a strong person who leaves home young and supports herself with spunk and ingenuity. She captures the complexities of living  in apartheid South Africa in a family and with friends who did not see skin colour as a bar to creative expression.
The latter third of the book tells the story of the Luyt family and those crucial years before, during and after the Anglo Boer War. It is a story of  Johan Luyt and his family - their origins, rise, success in politics, business and farming and then disastrous ruin and financial collapse. It would be a spoiler to reveal  who is the villain in the plot. Judy has located a wonderful haul of family photographs - each leads into a sketch or a story of a new twig on the family tree. Judy has delved deeply into the archives to find her family, made several journeys to South Africa and diligently sought out material in Bloemfontein, Maseru and Heilbron. Nonetheless, she is the central character in a story that hinges on finding her own identity. Her mother is also a leading figure in the drama of this family story.
This approach makes sense of family history as we are all keenly interest in our roots and to find the answer to that question: "what made me me?". The downside of the approach is a loss of objectivity and perhaps balance. Her style is readable and entertaining. The author introduces assumed first person dialogue into the narrative and unless there is a  tie up to diaries such supposed reported speech can signal that the writer is taking fictional liberty. There is a limited bibliography, a list of references and a mention of the archives consulted but there is no detailed cross referencing of where particular documents could be found nor is there an index.
I have no doubt that the many members of the Luyt family (and it is a family heavily into genealogy) will be keen to purchase a copy. The inclusion of a family tree would have provided a map to this family – birth, marriage and death dates are the essential building blocks. A question that occurred to me - as this was a solid silver tea service, did it have any hall marks? If you answer that question   one can unpack another layer of history - where was the tea set made; was it imported; what does the gift by townspeople to their esteemed mayor reveal about status, relationships, public finance and the  local  economy.  I would have loved  more about Heilbron and its history ; the people of this family need  the context of place as well as events. To locate this family story one needs to spend a month in Heilbron.  A few maps are essentials to give a sense of place.
In summary, here is a fascinating mix of personal memoir and family history, the author grows and finds herself in searching for her family roots. This book is history of a particular type – with the popular appeal of a personal story. It is a book that will encourage readers to  find their own histories.
The book can be purchased from Loot - price  R643, from an Australian online supplier for Australian $23  or via Amazon for  $23.95 (2020 prices).
I thank the publisher for the supply of a review copy.
Kathy Munro is an Honorary Associate Professor in the School of Architecture and Planning at the University of the Witwatersrand and chair of the Johannesburg Heritage Foundation. She enjoyed a long career as an academic and in management at Wits University. She trained as an economic historian. She is an enthusiastic book person and has built her own somewhat eclectic book collection over 40 years. Her interests cover Africana, Johannesburg history, history, art history, travel, business and banking histories. She researches and writes on historical architecture and heritage matters. She is a member of the Board of the Johannesburg Heritage Foundation and is a docent at the Wits Arts Museum. She is currently working on a couple of projects on Johannesburg architects and is researching South African architects, war cemeteries and memorials. Kathy is a member of the online book community the Library thing and recommends this cataloging website and worldwide network as a book lover's haven.
Monday, July 13, 2020 - 15:36