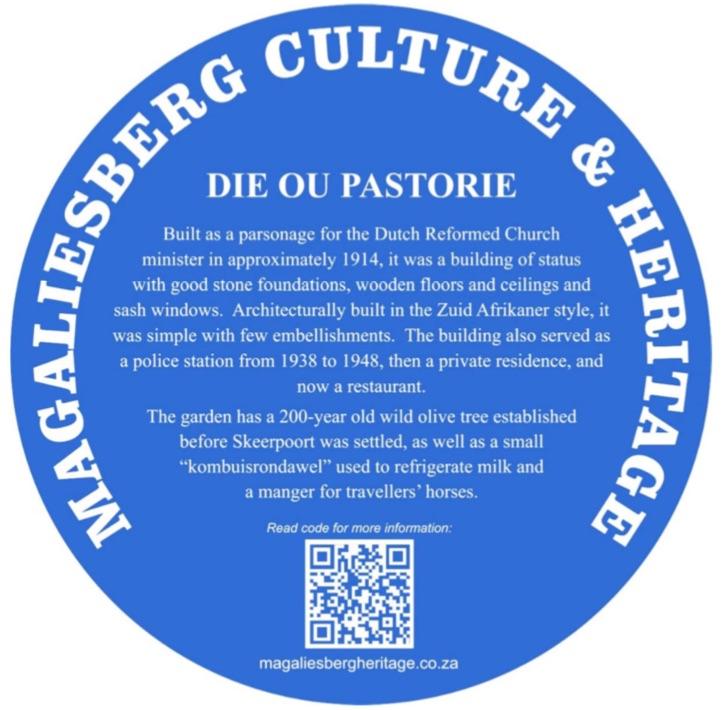 Built as a parsonage for the Dutch Reformed Church minister in approximately 1914, it was a building of status with good stone foundations, wooden floors and ceilings and sash windows. Architecturally built in the Zuid Afrikaner style, it was simple with few embellishments. The building also served as a police station from 1938 to 1948, then a private residence, and now a restaurant.
The garden has a 200-year old wild olive tree established before Skeerpoort was settled, as well as a small "kombuisrondawel" used to refrigerate milk and manger for travellers' horses.
Plaque Address:
Die Ou Pastorie is on the R560, adjacent to the Dutch Reformed Church in Scheerpoort.
The original parsonage soon after its construction in 1914