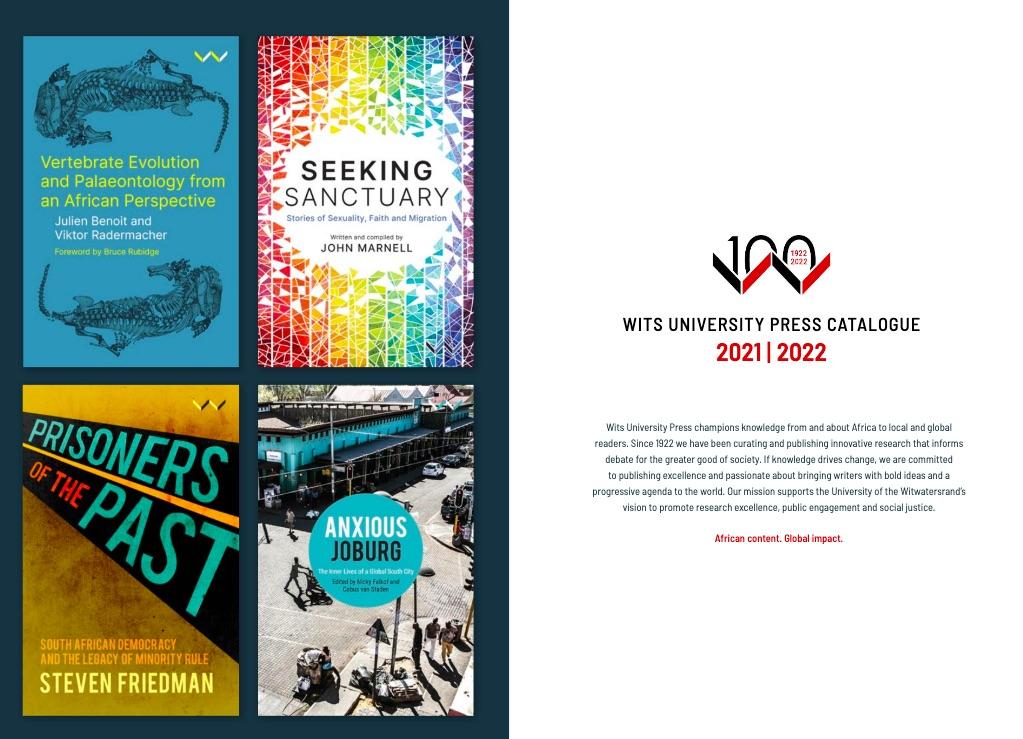 Expiry:
Thursday, June 30, 2022 - 00:00
On 10 April 1922, this week 100 years ago, the 'Witwatersrand University Press', as the first university press in South Africa to publish local scholarly material, published its first book, The National Resources of South Africa. It was written by R.A. Lehfeldt, a Professor of Economics who spoke out against the inequities of the migrant labour system already prevalent on the mines at the time. J.C. (Jan) Smuts, Prime Minister of the Union of South Africa, wrote the preface in which he praised Lehfeldt for 'undertaking the preliminary economic survey of this country'. This book was financed by the South African School of Mines and Technology which, together with the Council of Education, Witwatersrand, Johannesburg, in 1922 became the University of the Witwatersrand. Congratulations to our parent institution, University of the Witwatersrand on it's centenary!
Now, as the oldest university press in South Africa, Wits University Press is still publishing on the economy of South Africa, and the need for a dignifed life for all with Hein Marais' book on the crisis of waged work in the context of the dispossessing pressures of capitalism and the turmoil of global warming, pandemics and social upheaval; In The Balance: The Case for a Universal Basic Income
in South Africa and Beyond. (soon to be published in July 2022).
For enquiries or ordering information contact info.witspress@wits.ac.za. Click here to view the catalogue.
Created
Tuesday, April 12, 2022 - 05:23
Disclaimer: Any views expressed by individuals and organisations are their own and do not in any way represent the views of The Heritage Portal.