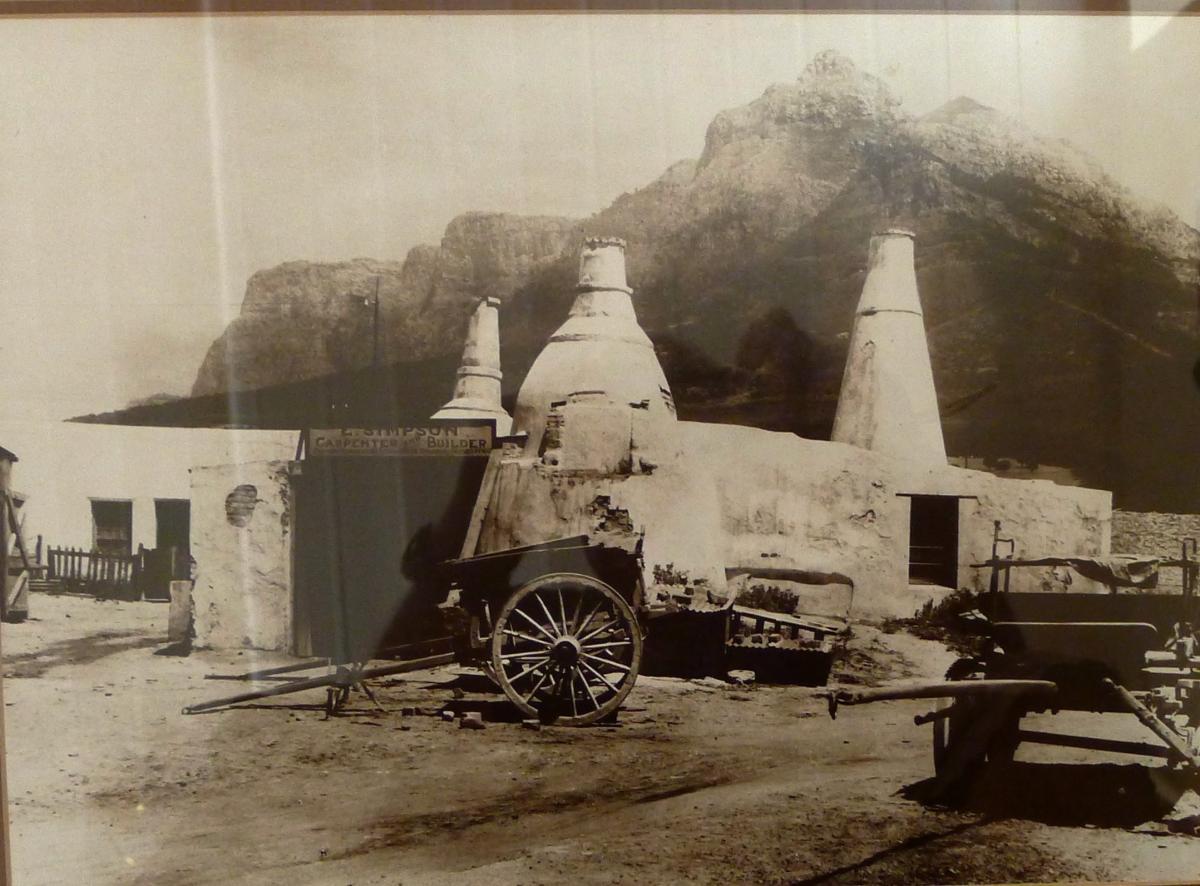 Expiry:
Monday, October 30, 2023 - 00:00
The Hare families had established themselves in the Woodstock – Mowbray area where they were prominent in municipal politics and business during the late 1800s – early 20th century. During the 1920s they established themselves in Kalk Bay and became involved in the harbour, the local building industry, and a range of community organizations and activities. Derek Stuart-Findlay will provide an illustrated talk on the families.
DATE: Monday 30 October 2023 at 7.30pm
VENUE: St. James Retirement Hotel
SPEAKER: Derek Stuart-Findlay
GUESTS: are very welcome and pay R20.
REFRESHMENTS: Tea, coffee and biscuits are available after to the talk and we hope you will stay for a chat
CONTACT: Steve Herbert - Secretary KBHA 073 0606 287 | arcadia49er@gmail.com or Treasurer Gort Hughes gorthughes@gmail.com
The picture of the Hare brick kilns above gives a flavour of the scale of their business.
Created
Wednesday, October 18, 2023 - 21:31
Disclaimer: Any views expressed by individuals and organisations are their own and do not in any way represent the views of The Heritage Portal.