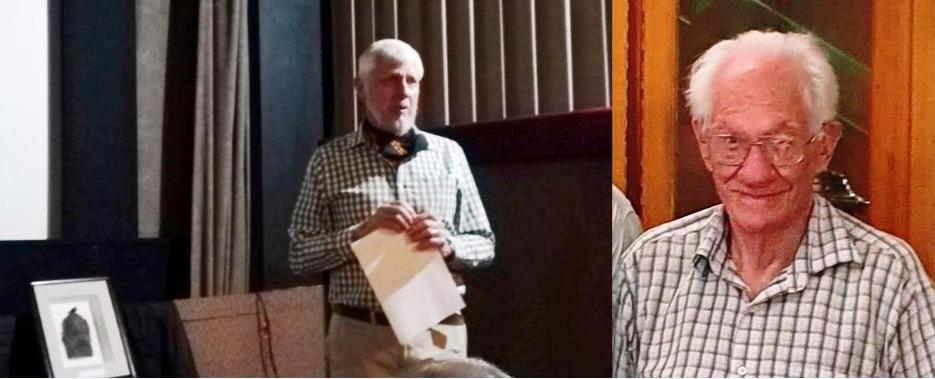 Expiry:
Tuesday, May 31, 2022 - 00:00
Well-known local historian Hans Bornman has received the Mpumalanga Heritage award for the research, documentation and conservation of the unique heritage and history of the region.
Humbled by the recognition, Bornman requested not to receive the award in person. The honours were nevertheless announced and made in his absence as part of the 10th anniversary of the organisation last Saturday at Casterbridge Lifestyle Centre. Mpumalanga heritage started off as the Mpumalanga Historical Interest Group in 2012.
The Mpumalanga Heritage chairperson, Duncan Ballantyne, said this award only goes to living individuals for their past and present contributions. Often it is a single publication, but in this case it goes towards all of Bornman's work on local history. The award is a boxed, framed cameo scale model of one of the famous Lydenburg Heads.
Bornman was born in the Lowveld. He spent many years living in Barberton and now resides in Lydenburg.
Ballantyne comments:
I think I am right in saying that he first came to prominence locally when he published the first book on the history of Nelspruit in 1979, 43 years ago. Chatting to him a few days ago he mentioned that he has authored, edited, illustrated, published or co-authored 25 books in his time. Most of this concerns, in one way or the other, the Lowveld and its history.
His carefully researched books and chapters on the pioneers and personalities of the Lowveld are treasure chests of stories and information that would otherwise, in many cases, have simply been lost.
We in Mpumalanga Heritage would like to acknowledge and honour his huge contribution over several decades towards documenting our history. We wish to express our gratitude for him taking the trouble and making the effort and sacrifices to bring to life, in such rich detail, our abundance of local history.
Previous recipients, all for individual publications, were Prof Peter Delius, Dr Salomon Joubert, Dr Gerrit Haarhoff and Dr Tian Schutte.
Created
Tuesday, February 8, 2022 - 10:03
Disclaimer: Any views expressed by individuals and organisations are their own and do not in any way represent the views of The Heritage Portal.