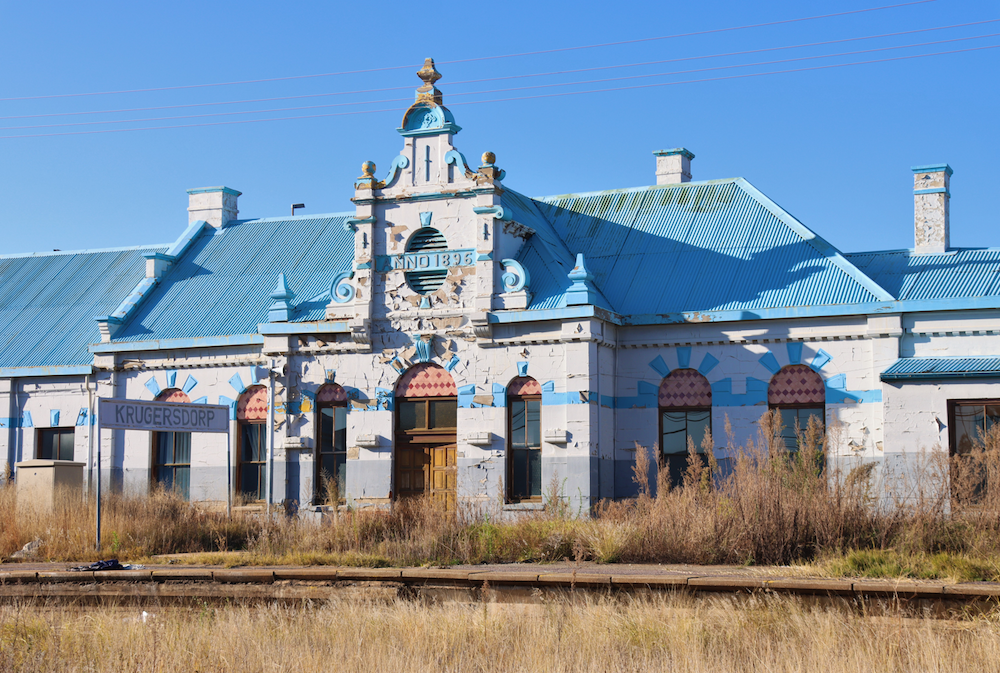 Expiry:
Monday, February 28, 2022 - 00:00
For many years as a student in the 1970s I travelled the passenger trains from Springs to Randfontein and became familiar with their platforms, their antiquated segregated amenities, and carriages and the way they underpinned the eastern and western reefs of gold, without which there would be no Gauteng and Bezuidenhout's Farm might still be raising cattle.
My fundraising need is to commemorate the railway line which spanned the gold deposits and reflect on its now benighted circumstances. Click here to donate and here to view the full artist's statement.
Their original raison d'etre was to ferry ultra exploitable labour to the Witwatersrand from neighbouring territories and return many home often maimed and suffering from silicosis.
It is not with a sense of nostalgia that we should remember the 'Night Trains' which Charles Van Onselen describes so well, but I can't resist the the current aesthetics of entropy as I remember my parents picking me up from Springs' station. They were never places of beauty and some, like Dunswart resembled Hades. Now. almost all are derelict.
Book Cover
I am the beneficiary and wish to stage an exhibition of the present state of this railway line and its platforms. Over the past three years I have re-visited these stations and have witnessed and photographed their absolute decline which has coincided with the pandemic and the demise of Prasa. 
In the absence of passengers and the vexation of disputed security contracts, overhead cable theft was the first casualty, followed by corrugated roofing, doors, windows and ablution fittings. Later, cables were chiseled out of the walls and on less used lines even the rails were removed. Many of the buildings had been recently freshly painted in fashionable greys and blues and it is surprising how fast the de-industrialisation on of our infrastructure proceeded.
Currently a handful of branch lines still function, most connected to cement factories and other commercial enterprises.
Decay is never politically neutral but it is the textures and forms which interest me most and inspire this exhibition, and necessitate this fundraising project.
Ruins have a charm of their own and I hope you can transcend your rancour and appreciate their curious appeal. They chronicle the hollowing out of the state and the erosion of transport opportunities for many commuters who relied on them. I believe it is important that people should reflect on our basic needs and see these images, lest we take refuge in notions of a fourth industrial revolution, while we are dismantling first and the second.
Click here to donate and here to view the full artist's statement.
Created
Thursday, December 9, 2021 - 16:53
Disclaimer: Any views expressed by individuals and organisations are their own and do not in any way represent the views of The Heritage Portal.