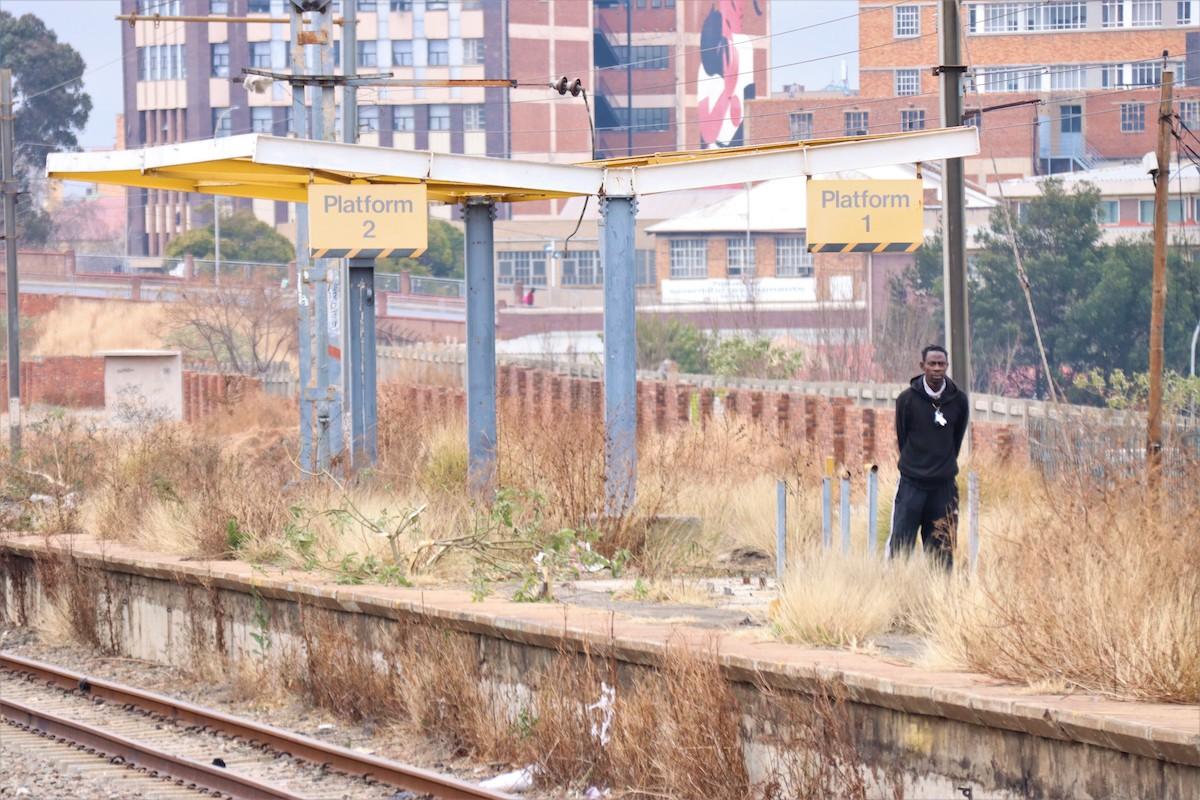 Expiry:
Saturday, February 26, 2022 - 00:00
The photographs in this exhibition are part of a project of observational realism which grew out of what we somewhat sardonically called 'The Sunday Game Drives'. They are not quite street photography since there are very few people in them, but they include an urban tourist perspective, driven by curiosity which focusses on the current state of my immediate world. They embody the desire to find beauty in the mundane and are in a sense rooted in 'nature' photography which has been transposed to an urban context. A concern for light and form prevails despite the somewhat entropic subject matter.
Conventional beauty is more easily found north of the great class divide along Louis Botha Avenue, but I live above Bez Valley on the Troyeville boundary, so it is to here and in its environs that I have directed my attention. The disjunct between decay and aesthetics has proved fruitful. The depth of duration implicit in the walls and buildings has not been wiped clean by constant modernisation and sometimes reflects catastrophic change in much the same way as ruins do. Underneath much of the imagery lie the echoes of a colonial empire which has fallen. Below the surface one sees the legacy of our racial social engineering and its after-effects. Dystopia is not politically neutral and often evinces judgement, but it is not my intention to simply condemn, but rather to observe and chronicle change.
The railways, which trace the pattern of the Witwatersrand gold reef on the surface, from Springs to Randfontein are saturated with history. They have been part of my life for the last fifty years and the textures, layers of habitation and architecture hold a profound reservoir of pragmatic and maybe banal beauty, redolent with my memories. The stations and their platforms have witnessed and reflected the relatively brief history of the 'Rand' and are familiar to many people who travelled its east/west axis.
Krugersdorp Railway Station (David Edwards)

The earliest passengers included the migrant workers, brought from Maputo on the notorious 'Night Trains' to mine underground, before returning home. Millions of people throughout the 20th century relied on them for daily trips to work or school and until 1994 they were a physical embodiment of our segregated society and its racial injustices. They were emblematic of our world and were functional and well run. A rail journey along the hundred or so kilometres of gold mining towns passes through the often ugly industrial development which underpinned our economy. It was hardly a scenic route, but recently the stations were re-painted and amenities were refurbished.
Then came the pandemic, which has seen the destruction of railway stations across Gauteng and the looting of this national asset. Cable theft has long been an endemic problem for companies like Eskom and Telkom but the proliferation of Cash4Scrap shops along Main Reef Road bears witness to its current trajectory. When passengers stopped using the trains during lockdown, staff went home, security was withdrawn, and the stations were stripped. Suspended cables were the first to go, followed by the cables in walls and platforms. Roofs were removed along with windows and doors and in isolated areas the rails themselves were stolen. Even the toilets were taken. Much of this carnage seemed to go unnoticed and was occasionally accompanied my assertions of renewal and progress emanating from Prasa and Metrorail.
Empty Trains Johannesburg Station (David Edwards)
In the background one hears meaningless platitudes about the fourth industrial revolution and high-speed trains but on the ground it is obvious that we were watching a process of de-industrialisation. Thousands of people have been forced to use more expensive forms of transport, but the engine of destruction seems to be driven by the recycling of metal and housing material rather than by the taxis whom people are quick to blame for this bout of chaos. If one takes a step or two back and looks at the bigger picture it becomes clear that this is just another manifestation of the hollowing out of the state which affects many of its elements on municipal, regional and national levels. As Hamlet puts it, it is a play within a play, an emblematic signal of our national malaise which reflects a loss of managerial accountability and the dereliction which has ensued.
For the most part the rails and platforms are still there and will hopefully be restored once we are over this plague but at the moment one cannot but wonder how this has happened without anyone being held responsible.
The age of rail has not yet passed and I look forward one day to taking the train from Springs to Randfontein again. Let's hope we find the political will to fix our railways.
In the meantime, enjoy the images.
The production of high-end fine art photography exhibitions is an expensive undertaking for artists like myself who are  self-funding their projects and need to print and frame a collection of work to the required collection quality standards. This is my debut solo exhibition. It will be taking place in the first two weeks of February 2022. If you wish to make a donation towards covering printing and framing costs please do so through:
https://www.backabuddy.co.za/david-edwards 

Dave Edwards | 071 337 6493
Created
Wednesday, December 15, 2021 - 09:47
Disclaimer: Any views expressed by individuals and organisations are their own and do not in any way represent the views of The Heritage Portal.