Canterbury House Port Elizabeth
Thursday, October 22, 2015 - 21:21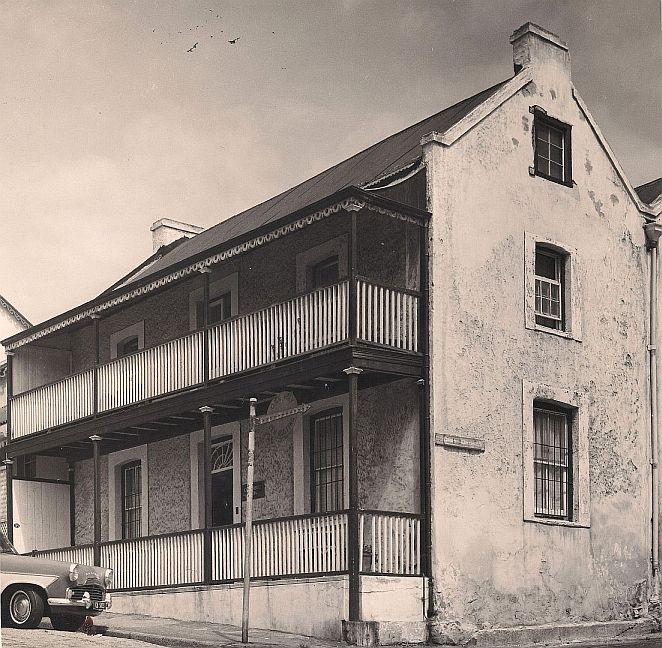 Thread Categories:
Endangered
2016 campaign nomination
Thread Location:
Eastern Cape
Port Elizabeth
Local Champion:
Mandela Bay Heritage Trust
Please use this thread for updates on the state of this highly significant property. The following background was provided by Andrew Reed in November 2013:
This house was restored around 1965 and sold on to a Mr Ofsowitz who in 1973 controversially removed the four gabled settler roof and put a Mansard Roof to incorporate a jacuzzi in the attic space. However, the house was well maintained until the current owner, Mr Kenneth J Denton bought the house around 2000.
On the 1st March 2005, there was a fire that destroyed the 1970's top floor, but the ground and first floor was saved (see photos from 2012). It is claimed that vagrants who had moved into the derelict house and started the fire. Incidentally DA Councillor Terry Herbst had earlier reported that the door had been broken down (just three weeks before the fire), confirming that vagrants had been allowed to take over, despite complaints to Denton Properties. Denton and other residents stood and watched as the house burnt. When questioned, Denton said "The place has been kept empty in order for renovations to be done to it" Denton also promised the Mandela Bay Development Agency a few days later that he would repair and properly restore the building. (Herald 2 March 2005). It is ironic that 'Special assignment' happened to be in the area broadcasting a feature on the decline of Central. 2003-2005 saw three of Denton's properties suffer fires. To date this number is more than double that.
While the fire was limited to the top (attic) floor and the yellowwood floorboards and detailing still in situ, they have been allowed to decay. Canterbury house has been vacant and open to the elements for more than 8 years (2013) and the owner has made no effort to repair the buildings. It appears, however that work is to about to commence, as it has in the immediate vicinity, but as yet no work being done in this area has been sanctioned by any Heritage authorities, hence it is illegal. There is a well documented history of non-compliance with regard the owner, who refuses to work with PHRA.
This is a Grade 2 listed structure, and while greatly compromised in terms of decayed fabric, should be reinstated  inside and out, with due record taken of fabric still in situ and replacing this sparingly with materials to the specifications of the original. Unfortunately, irreparable damage to and loss of fabric has taken place on Mr Denton's other illegal projects and the fear is that layers of history will also be discarded, as has sadly taken place with regard to the Donkin Street Houses, where tons of bricks have been removed.
Comments will load below. If for any reason none appear click here for some troubleshooting tips. If you would like to post a comment and need assistance click here. Irrelevant and inappropriate comments will be removed by the moderator. Only add background and updates to the tracking threads.