BaTswana Kraal Ruins - Klipriviersberg Nature Reserve
Tuesday, August 16, 2016 - 14:41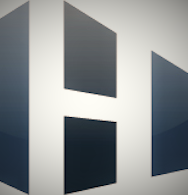 Thread Categories:
Endangered
2016 campaign nomination
Thread Location:
Gauteng
Johannesburg
Klipriviersberg
Southern Suburbs
Local Champion:
Southern Suburbs Heritage Society
The BaTswana ruins in the Klipriversberg Nature Reserve are of great cultural, historical and archaeological significance. According to enthusiasts on the ground some of the ruins have been dated to the early 1000s. The Southern Suburbs Heritage Society believes that massive opportunities for local tourism exist. The ruins are threatened by increased development in the surrounding areas.
Please use this thread to add background and updates.
Comments will load below. If for any reason none appear click here for some troubleshooting tips. If you would like to post a comment and need assistance click here. Irrelevant and inappropriate comments will be removed by the moderator. Only add background and updates to the tracking threads.