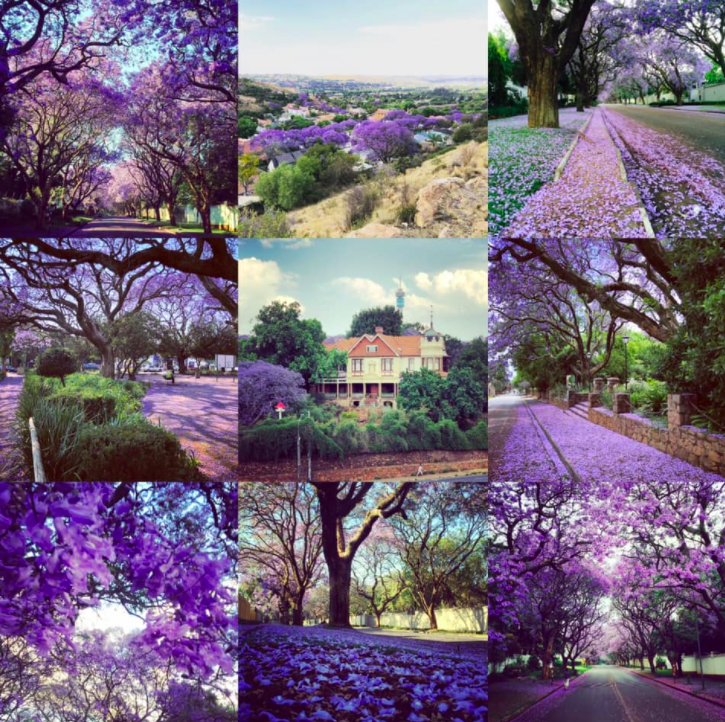 Celebrate Joburg's most beautiful season with three walking tours exploring its architecture, personalities, and of course its Jacarandas! Book at mail@joburgheritage.co.za
Walking Tour: Jacaranda Glory with snatches of War, Women - Sunday Afternoon 17 October 2021
The tour starts in Seymour Avenue on the western side of Parktown. The Anglo Boer War brought several of the new residents into the area and 1903 was a great year for building houses; some on spec but several owners commissioned Herbert Baker to design their homes. We'll be visiting two very fine Baker homes – Kleine Schuur and Bishopskop  (Gardens only)  and taking in houses designed by Robert Howden, Aburrow and Treeby and Percival Hill Mitchelson, Waterson and Veale all of them Johannesburg Pioneers.
Bishopskop (Journal of the Association of Transvaal Architects)

Walking tour - Jubilee Road with Jacarandas overhead and underfoot - Sunday Afternoon 24  October 2021

The full panoply of Parktown's eclectic mansions are on display on this tour. Starting at the grand Rennaisance mansion Emoyeni in red crick with white trimmings. Then to The Mount now the Sydney Bremmer Institute of Micro-Biology where the old and new share the stand but the house gets the view from the ridge. Then on to Penicuik for a very beautiful Arts and Crafts house by Solomon and Marshall which is a touch younger so has no coach-house only a motor-shed. Gables End is really fanciful with the witch's hat above the front door and half- timbering which harks back Mediaeval times.
A glance across the road to North Lodge reminding us of Victorian castles in Scotland before we end with Dolobran a famous Parktown landmark. With lovely ironwork from the second Corner House and an onion domed cupola it is everyone's favourite.
Dolobran (Lucille Davie)

Purple Passages in Parkview and Westcliff - 31 October 2021
The jacarandas line so many streets in this part of Johannesburg that they certainly rival Pretoria. Starting in Wexford we visit a rather special home with a surprising shape and we walk along this lovely street until the tour makes its way down to Parkview to visit two blue plaque houses and enjoy the architecture which covers a range of styles although it concentrates on the early ones of 1907 – the year Parkview was proclaimed as a township. Gables were definitely the flavour of that year although we come across the occasional turret too.  The personalities are mainly admirable from Major O'Hara who gave us Wits University in protest and the early land surveyor Auret Pritchard.  A not so admirable past Prime Minister almost lived cheek by jowl with a great lady of the stage.
Created
Tuesday, October 12, 2021 - 09:11
Disclaimer: Any views expressed by individuals and organisations are their own and do not in any way represent the views of The Heritage Portal.