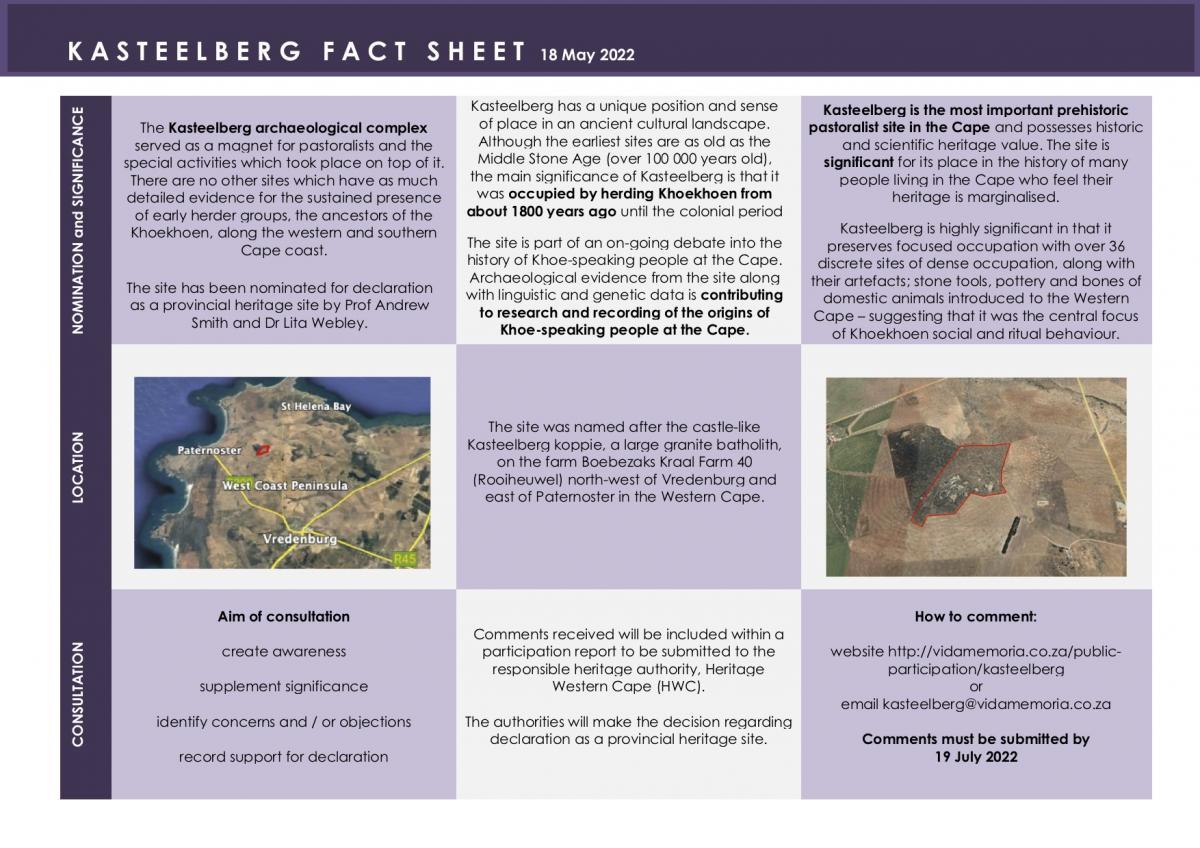 Expiry:
Tuesday, July 19, 2022 - 00:00
Interested parties are hereby invited to submit comments with regard to the nomination and proposed declaration of Kasteelberg as a provincial heritage site. Comments received will be included within a participation report to be submitted to the responsible heritage authority, Heritage Western Cape (HWC). The authorities will make the decision regarding declaration as a provincial heritage site.
Click here to comment or email kasteelberg@vidamemoria.co.za. Comments must be submitted by 19 July 2022
The Kasteelberg archaeological complex served as a magnet for pastoralists and the special activities which took place on top of it. There are no other sites which have as much detailed evidence for the sustained presence of early herder groups, the ancestors of the Khoekhoen, along the western and southern Cape coast. The site has been nominated for declaration as a provincial heritage site by Prof Andrew Smith and Dr Lita Webley.
Click here to read more about the site.
Category:
Announcements
Public Participation
Created
Friday, May 20, 2022 - 16:34
Disclaimer: Any views expressed by individuals and organisations are their own and do not in any way represent the views of The Heritage Portal.