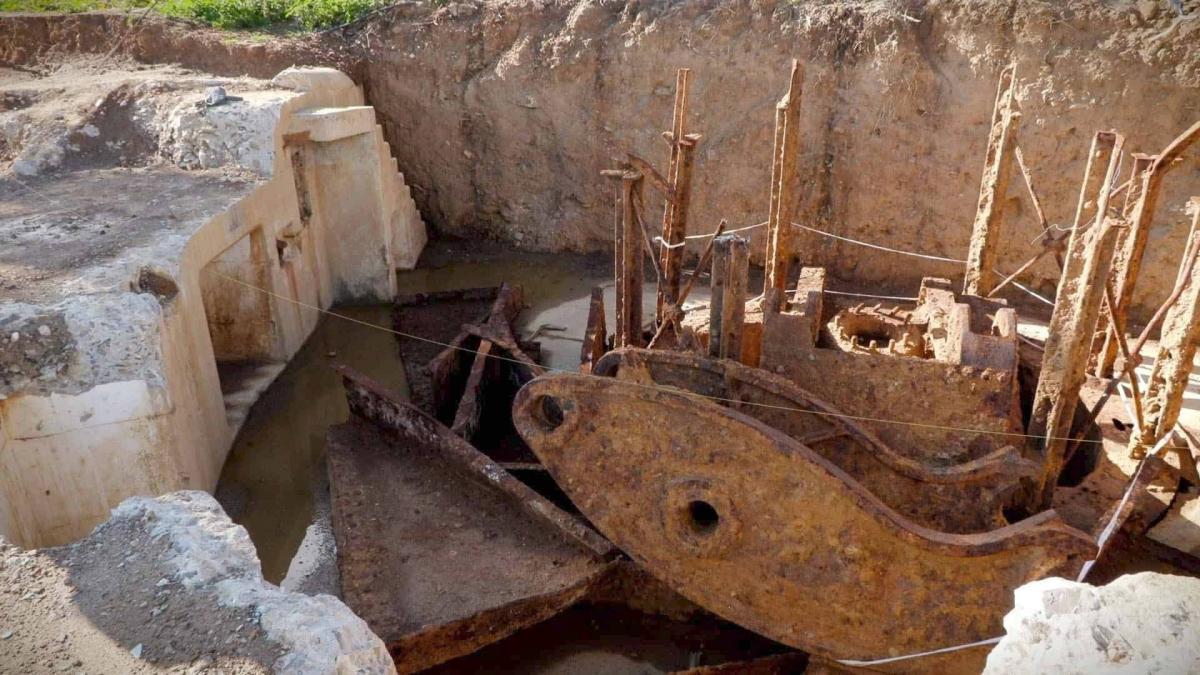 A British military 'disappearing gun' that disappeared in Cape Town is the topic of a new multi-media BBC Travel feature. It tells the story or a rare military relic that was buried for almost 100 years and discovered below the swimming pool of a derelict bed-and-breakfast lodge in Battery Estate in Sea Point.
This B&B has now been converted to a boutique apartment block, The site, known as Alpha 1, is considered unique. Because of the rarity of disappearing guns worldwide and the good state of the site's preservation, Alpha 1 is recognised as a Grade 2 heritage site, meaning it enriches the understanding of South Africa's cultural, historical, social and scientific development.
The property's developers have agreed to preserve Alpha 1 in its original location as a museum available to the public. Plans for the museum, which developers hope to open in early 2020, include suspending parts of the gun's original blast shield from the ceiling.
Lets hope the public do indeed get access to this rarity.
Notice compiled by the Simon van der Stel Foundation. Click here to visit the organisation's Facebook group.
Further reading:
Old photo of a disappearing gun
Created
Wed, 03/10/2021 - 08:38
Disclaimer: Any views expressed by individuals and organisations are their own and do not in any way represent the views of The Heritage Portal.