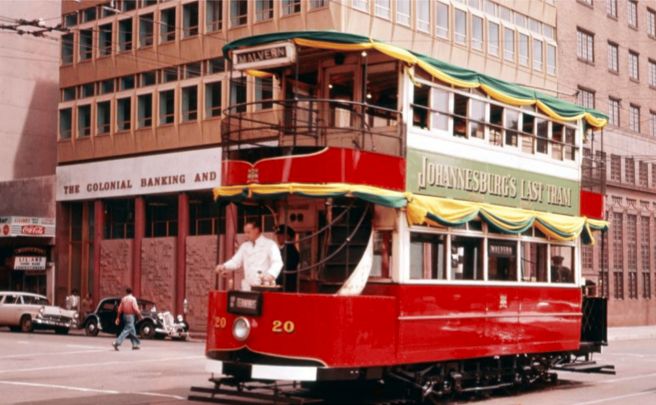 We're good chinas, Joeys and I.
We go back a long way, shared
birthdays for over 70 years. Joeys
knows he's a map inside my head,
a history pamphlet, and biographies.
We share the ever changing light
and thunder. We're buffeted by
August winds. We know there's just
enough water to float the flotilla of
rowboats on Zoo Lake. We know
where things are and where they were
and envisage what will be when I m
gone. We know how to get to places:
six ways there and seven ways back. We
know when to go and where risk lurks.
And as for eating and drinking, our
heads spin. We know the roads, how
to avoid clowns and human missiles.
Beggars never get enough of us. We
intuit those invisible lines denoting
skin tones and income groups. We
note the blue clad devout on the hills,
and those called to mosque. Sirens
and too many crime stories we hear.
We help each other select razor wire.
We delight the Brazilian avenues and
listen when the birds sing thanks. Despite
problems, we're comfortable with one
another, Joeys and I; after all, it's home
territory, our meshing place. I know that
Joeys, my good mate, will be happy to
mix my ashes with his other allergens.
And please, don't forget the trams Joeys,
that wonderful time of trams.
Created
Wednesday, October 20, 2021 - 14:51
Disclaimer: Any views expressed by individuals and organisations are their own and do not in any way represent the views of The Heritage Portal.