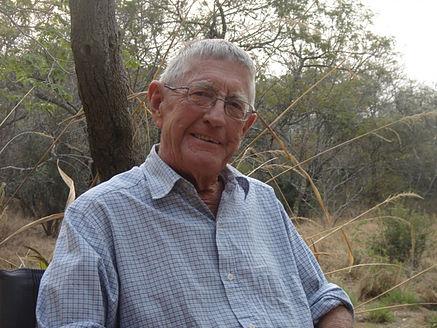 Revil Mason will take you through the 'Through the Eyes of an Archaeologist' exhibition, and relate his journey and experiences as an archaeologist, explorer and teacher. The tour is about an hour.
The exhibition showcases the archaeological work of Revil Mason, and celebrates the South African Stone Age and early Iron Age roots and the roles that these played in the history of South Africa. Mason is renowned for progressive ideas about the importance of the archaeological past to all South Africans. Mason tirelessly sought to convince officials of the need to recognize the African past. Mason excavated numerous hunter-gatherer and early herder sites in and around Gauteng and beyond, including Melville Koppies, Linksfield Ridge, Bruma, Kruger/Mohale Cave, Sterkfontein and Cave of Hearths.
Tickets: R50 per person, includes museum entrance. Tickets available at the door or on webtickets.
Spaces are limited and RSVP is essential please. RSVP and enquiries to tammy.hodgskiss@wits.ac.za.
Saturday 6 April | 10 am (almost sold out)
Saturday 27 April | 10 am
Created
Wednesday, April 3, 2019 - 16:50
Disclaimer: Any views expressed by individuals and organisations are their own and do not in any way represent the views of The Heritage Portal.