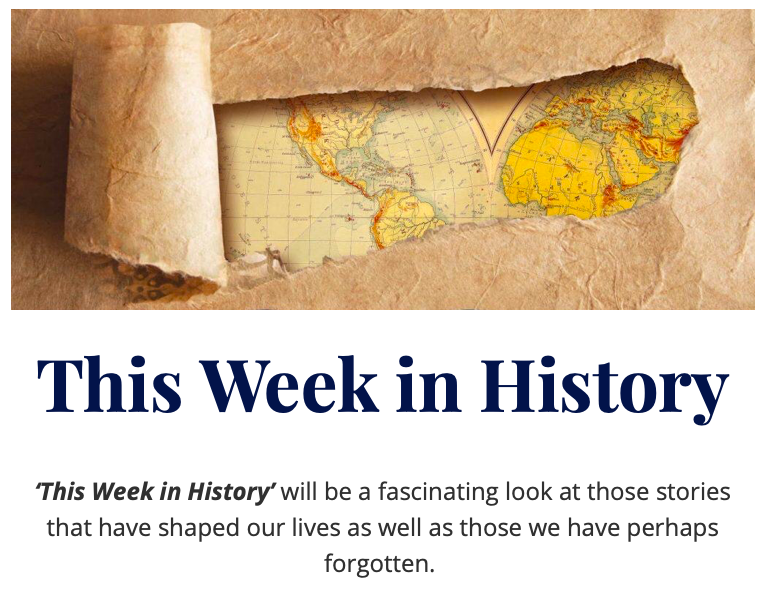 We've just launched my weekly email and I'd dearly like you to opt-in and be part of this. 'This Week in History' is an entertaining yet thought-provoking look at those people and events in history that have shaped our lives. Each week I'll examine some of the happenings that took place at this time in years gone by and reflect on how these affect us today.
Check out the first edition here. Click here to sign up to the mailing list.
Created
Monday, November 4, 2019 - 08:06
Disclaimer: Any views expressed by individuals and organisations are their own and do not in any way represent the views of The Heritage Portal.