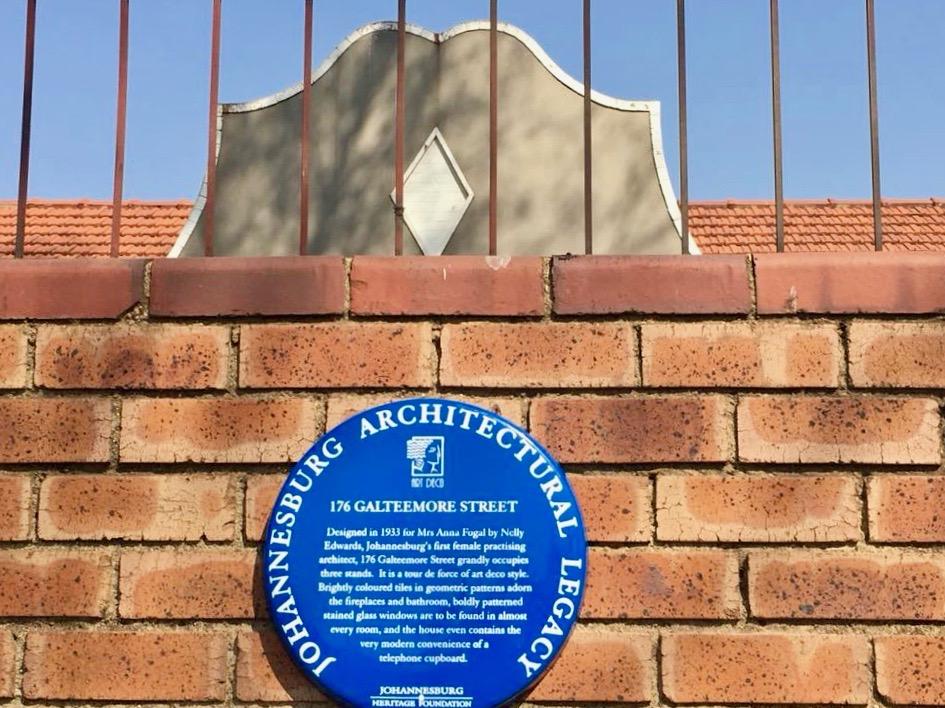 Expiry:
Saturday, August 20, 2022 - 00:00
In honour of Women's Month, join us on the 20th August to celebrate Nelly Edwards – Johannesburg's first practising female architect.
The beautiful residence at 176 Galteemore Street in Malvern was designed in 1933 by Nelly Edwards for Mrs Anna Fogal. It's a tour de force of art deco style, grandly occupying three stands. Brightly coloured tiles in geometric patterns adorn the fireplaces and bathroom, boldly patterned stained glass windows are to be found in almost every room, and the house even contains the very modern convenience of a telephone cupboard. This is a must-see for all art deco fans.
Due to the size of the house, this exclusive tour is only open to JHF members and is limited to just 16 places. Book soon to avoid disappointment.
20th August  at 14:30 
176 Galteemore Street, Malvern
Quicket link: https://qkt.io/8DC6in 
Bookings via JHF offices: mail@joburgheritage.org.za / 060 813 3239
Created
Wednesday, August 3, 2022 - 21:07
Disclaimer: Any views expressed by individuals and organisations are their own and do not in any way represent the views of The Heritage Portal.