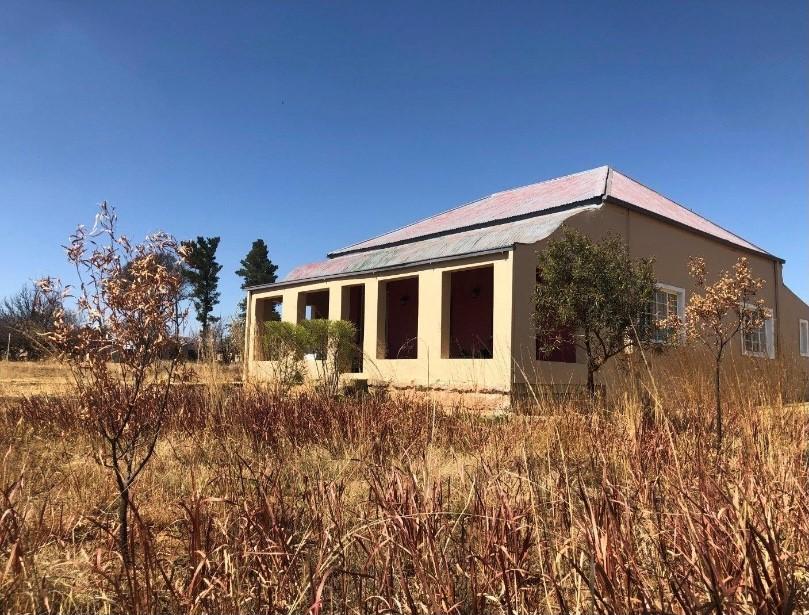 Expiry:
Tuesday, May 31, 2022 - 00:00
We recently bought a property in Rosendal, Eastern Free State, estimated to be the first house built in the area in 1905 (to be confirmed). It is my wish to know more about architecture of the time and to know how and where to get researchers with the relevant knowledge.
The property is known as the Jewish Trader's House, since it was occupied by a Jewish retailer, a Mr Benjamin and his family. Mr Benjamin seems to have been a cornerstone in the community and is remembered for his assistance to the community and farmers during difficult times. It has become a landmark in the town and is commonly known as 'Die Joodse Huis'. A coffee shop called 'Benjamin's', pays homage to Mr Benjamin and is the original retail shop Mr Benjamin traded from. It is unknown exactly when the Benjamin family acquired the house, but the bit of info we found (from research the previous owner of Benjamin's, Frik de Jager, did) suggests that the family lived in Rosendal between 1930-1970.
Front view of the house (Erich Schwim)
The history of the house interest us tremendously. It seems that the house was originally built as a halfway house for the 'transportryer' between Senekal and Ficksburg. From a book about the Rosendal church history by Charmaine Gallon, it seems the house was used as the 'pastorie' from about 1914 until 1922 when the new 'pastorie' was built. I found the title deeds from 1990-2022 and am looking for all the title deeds to piece the story together.
It also seems as if there was a small sandstone structure close to the house which was used as either a church, a school or a store, or perhaps all three. The structure apparently gave in and all that is left is a heap of sandstone building blocks which we intend to use again. We have found remnants of what seems to be an old foundation. A few of the people born in Rosendal cannot remember exactly what the structure was used for but they do remember a structure at the back of the property.
As mentioned, I am interested in the architecture of the time. It is clear that the house's exterior and interior changed a few times. In general the exterior is different from most of the old houses one still finds in Rosendal, as it is built with what seems to be a sandstone foundation with a clay and mud brick structure. Most of the old houses in Rosendal are built with standstone.
Any information from the community would be welcome.
Ilse - ilse.assmann@outlook.com
Created
Tuesday, March 1, 2022 - 10:27
Disclaimer: Any views expressed by individuals and organisations are their own and do not in any way represent the views of The Heritage Portal.