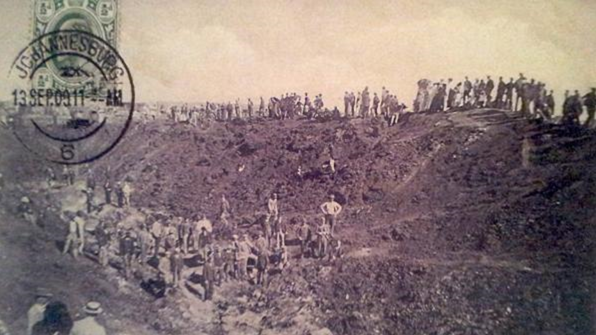 Expiry:
Tuesday, May 31, 2022 - 00:00
We are investigating the Braamfontein Dynamite Explosion for a new podcast series and would love to chat to a descendent of one of the victims (see list attached below this notice). The explosion took place at the Johannesburg Station on 19 February 1896 and killed between 80 and 100 people. The photograph above shows the massive crater left by the blast. Click here to read a fascinating article by Prof Kathy Munro.
Please go digging in those family archives and let us know if you find anything. (Email - jamesball01@gmail.com). Feel free to get in touch if you have any other interesting snippets about the disaster.
Thank you to Sarah Welham from the Friends of Johannesburg Cemeteries for providing the list.
Braamfontein Dynamite Explosion Memorial (Kathy Munro)
Created
Tuesday, May 3, 2022 - 09:58
Disclaimer: Any views expressed by individuals and organisations are their own and do not in any way represent the views of The Heritage Portal.