Voortrekker Concentration Camp Memorial Jacobs Durban
Sunday, November 24, 2019 - 14:50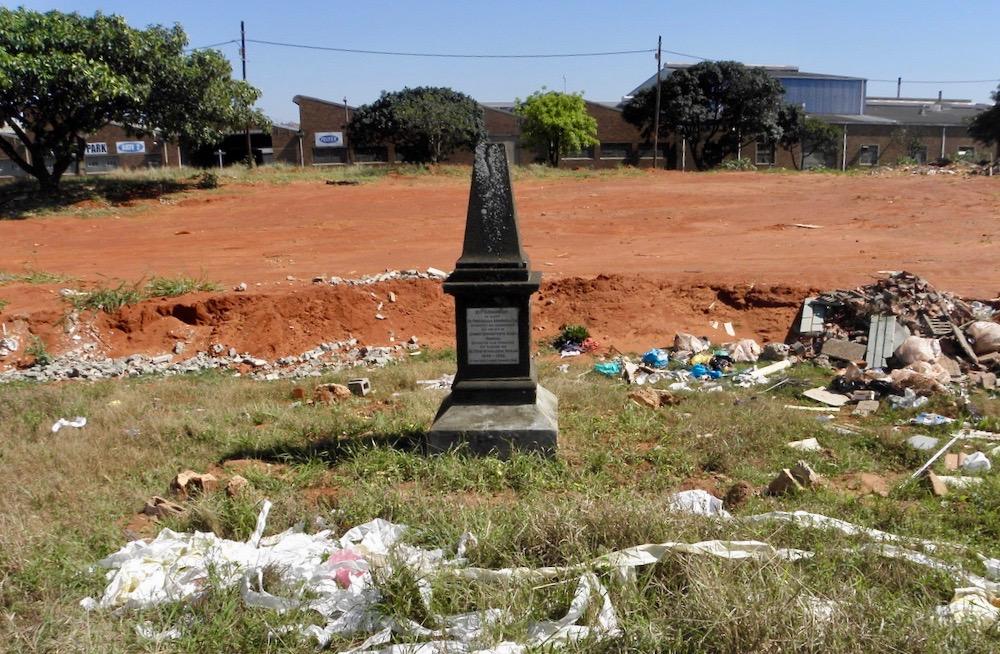 Local Champion:
South African National Society
The memorial is one of the two sites in the Bluff, Durban area honouring the boers imprisoned during the South African War. It honours those who perished - mostly young children. The camp was the last one in Natal to close (February 1903). It is located near the corner of Thorn and Dudley roads (click here to view on Google Maps).
The site is currently a truck park for a commercial company and is covered in rubbish. There is no fence protecting the memorial.
The local community believes that relocating the memorial may be a solution. Please use this thread to add background and updates.
Comments will load below. If for any reason none appear click here for some troubleshooting tips. If you would like to post a comment and need assistance click here. Irrelevant and inappropriate comments will be removed by the moderator. Only add background and updates to the tracking threads.