Royal Natal National Park Hotel Drakensberg
Friday, October 23, 2015 - 07:31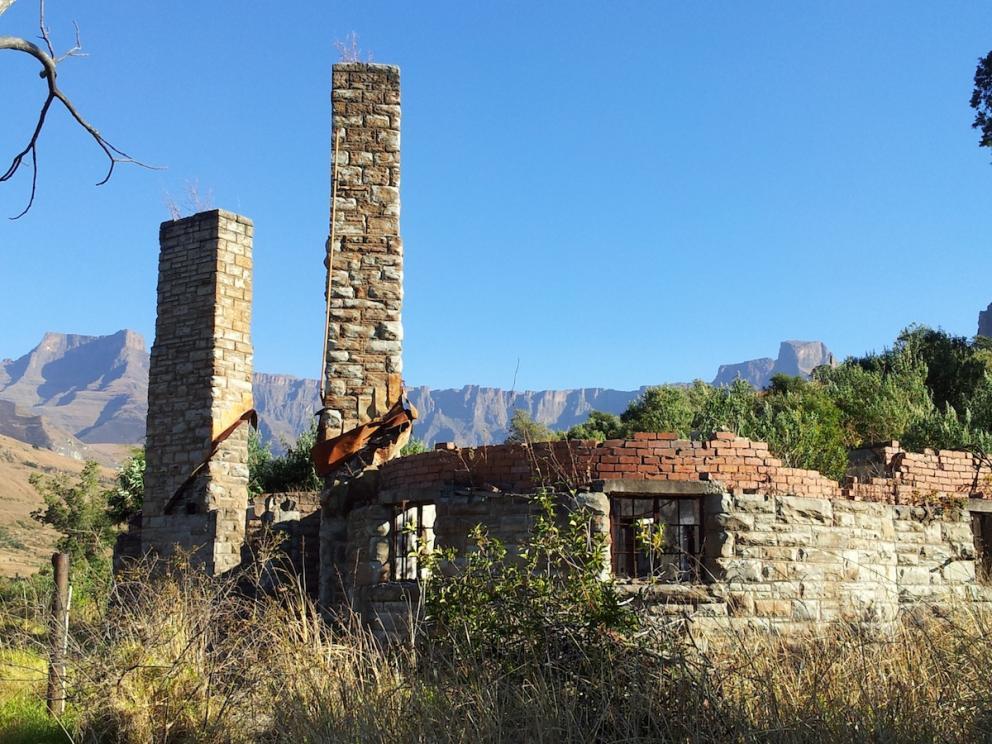 Thread Categories:
Endangered
2016 campaign nomination
The Royal Natal National Park hotel, where the Royal Family stayed in 1947, has been vacant for some years now. The ruins have been looted and vandalised. Trees are growing inside the buildings, damaging the walls. In short it is now an embarrassing eyesore in a park still popular with foreign tourists. The original Hostel was built around the homestead of Walter Coventry in 1903. It was enlarged in 1916 by Mr F C Williams, and even in those days was a popular retreat for mountaineers. In December 1941 the Hostel, then run by Otto Zunckel, burnt down. Zunckel rebuilt the Hostel on more spacious lines, turning it into what became the Natal National Park Hotel with its familiar cut stone facades.
In 1947 the Hotel hosted the British Royal Family during a State visit and this earned the Park and the Hotel the right to be called the Royal Natal National Park and Royal Natal National Park Hotel. Weeds and wild grasses are now two feet tall in the once elegant dining room where the Queen, as Princess Elizabeth, celebrated her 21st birthday. As I understand the situation the hotel is owned by the Natal Parks Board, who then leased it to private operators. Whether they demanded an unreasonable rent or the maintenance costs became prohibitive is unknown, but this majestic building with great historical value is a disgrace. I believe that the owners (NPB) should be issued with a repair order and forced to restore the most significant parts of the building, even if it is just to use as a museum.
Posted by Richard Eades - 3 June 2013
Comments will load below. If for any reason none appear click here for some troubleshooting tips. If you would like to post a comment and need assistance click here. Irrelevant and inappropriate comments will be removed by the moderator. Only add background and updates to the tracking threads.