Nike Figure South African War Memorial Saxonwold
Wednesday, November 11, 2015 - 16:00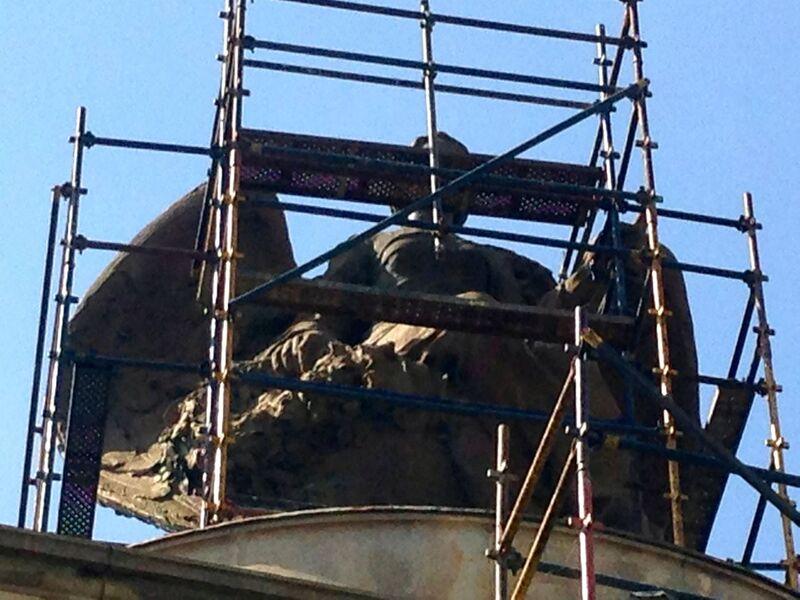 Thread Location:
Gauteng
Johannesburg
Saxonwold
In June 2015 we received an anonymous report from the community that the winged figure on top of the South African War Memorial in Saxonwold had been painted black.  The source inquired whether this was a mistake or not. We alerted officials at the City of Johannesburg who put us in touch with the architect responsible for the restoration. The architect was uncomfortable with our questions and said that everything would be put in a report which would be published in a journal. Please use this thread to monitor the situation.
The main picture was taken in April before the figure turned black
Comments will load below. If for any reason none appear click here for some troubleshooting tips. If you would like to post a comment and need assistance click here. Irrelevant and inappropriate comments will be removed by the moderator. Only add background and updates to the tracking threads.