Guildhall Johannesburg - Concerns over work on Joburg's Oldest pub
Saturday, July 2, 2016 - 06:31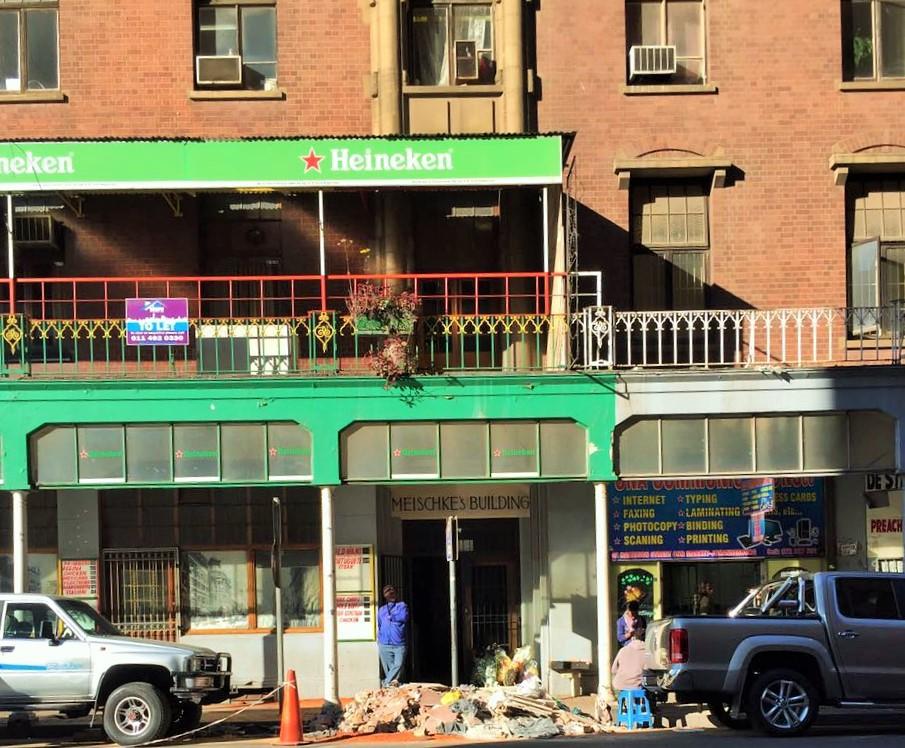 Members of the heritage community have expressed concern over work taking place at the Guildhall (officially known as Meischke's Building - click here for details). There are doubts that the correct procedures have been followed but this still needs to be confirmed. We have alerted the PHRAG about the reports. Please use this thread to add background and updates.
The building is located on the corner of Harrison and Albertiba Sisulu and is affectionately know as 'Joburg's oldest pub'. Below is an excerpt from the Bruwer Survey compiled in 2002:
Meischke's Building was erected by the builder for himself while he was constructing the City Hall [c1913]. It became the meeting place of the racing fraternity with the pub becoming the largest in Johannesburg. In those days, it was conveniently situated opposite the tram terminus. Today it is the oldest pub in Johannesburg with gas lamps at the entrance and antique tables and counter. The restaurant upstairs has photographs and sketches of old buildings, personalities and scenes of early Johannesburg.
Comments will load below. If for any reason none appear click here for some troubleshooting tips. If you would like to post a comment and need assistance click here. Irrelevant and inappropriate comments will be removed by the moderator. Only add background and updates to the tracking threads.