Corbelled House on the main road between Williston and Carnarvon
Tuesday, August 30, 2016 - 11:40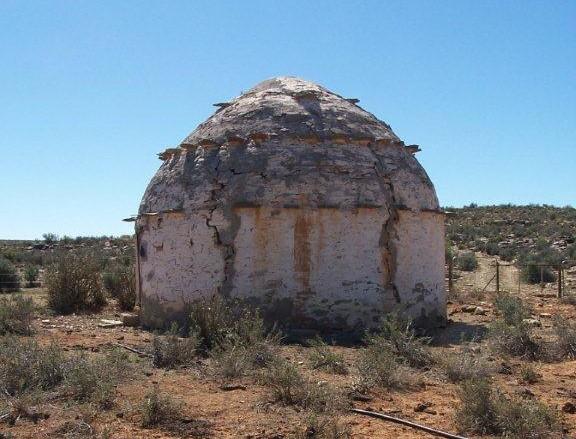 Thread Location:
Northern Cape
Carnarvon
Williston
On a recent trip to the Northern cape I made special effort to observe corbelled houses. I observed one house not far from the main road between Williston and Carnarvon (about 50- 60km from Williston to Carnarvon in view of the main road on the left hand side of the road) that was in a very sad state and is likely to collapse in the near future if restoration work is not urgently undertaken. (Allan Tait)
Please use this thread to add background and updates.
Comments will load below. If for any reason none appear click here for some troubleshooting tips. If you would like to post a comment and need assistance click here. Irrelevant and inappropriate comments will be removed by the moderator. Only add background and updates to the tracking threads.