Wednesday, September 20, 2017 - 07:41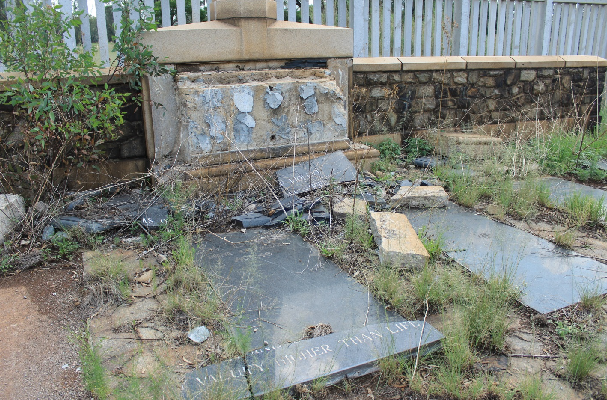 Thread Categories:
Endangered
2017 campaign nomination
Brakpan Memorial Park is the site of a cemetery containing the remains of mine officials that died during the 1922 Rand Revolt. The site has been overrun by squatters, graves have been vandalised and the site is terribly overgrown as you can see from the photos above and below. Members of Brakpan Museum are willng to volunteer their time but they need financial support to buy materials to rehabilitate protect the site. Click here to view on google maps.
1922 Strike Memorial Brakpan (Lawrence Mkhonza)
The Memorial is damaged, vandalised and overgrown (Lawrence Mkhonza)
Source: 2017 Endangered Heritage Sites Nomination Form.
Please use this thread to add background and updates.
Comments will load below. If for any reason none appear click here for some troubleshooting tips. If you would like to post a comment and need assistance click here. Irrelevant and inappropriate comments will be removed by the moderator. Only add background and updates to the tracking threads.