Sunday, June 17, 2018 - 16:37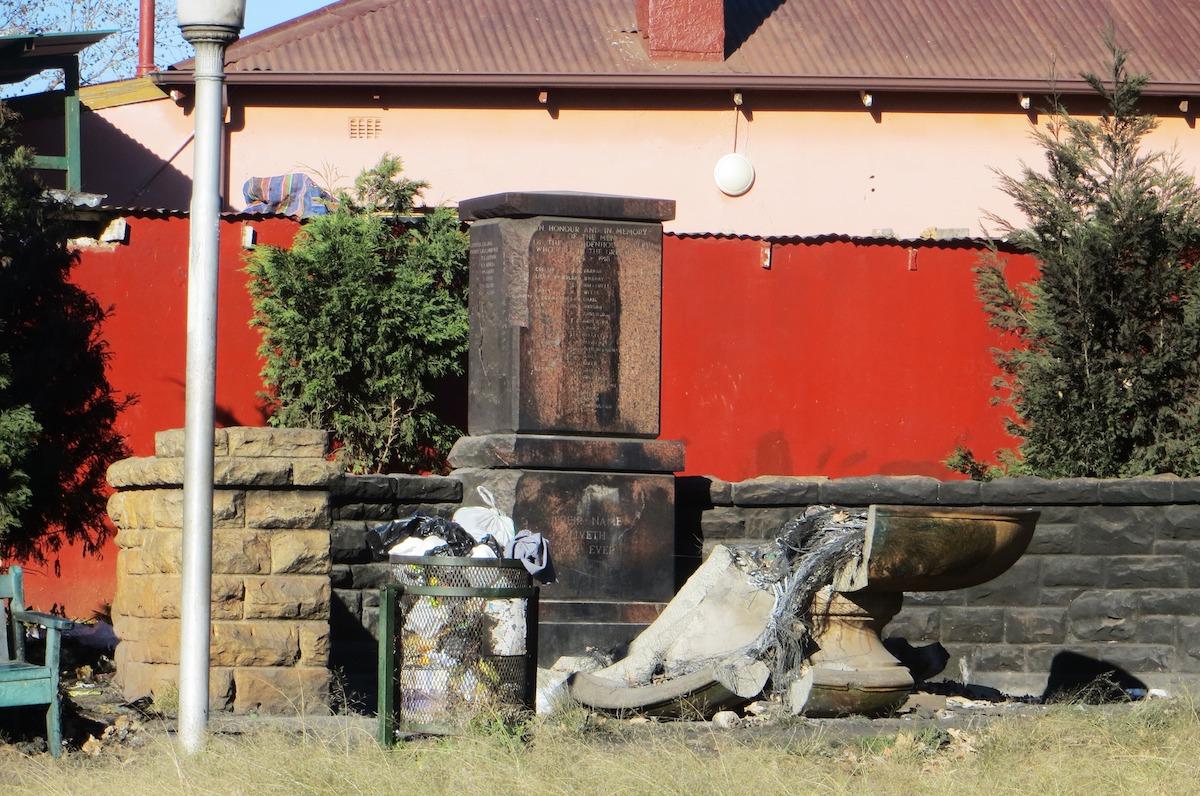 Thread Location:
Gauteng
Johannesburg
Bezuidenhout Valley
Kensington
Local Champion:
Kensington Heritage Trust
Despite several efforts to preserve the Bez Valley War Memorial the site continues to deteriorate. The memorial has been damaged by fire, the fountain doesn't work and the surrounding area is full of litter. It appears as though the park is a popular local drinking spot. Community members are struggling to find a sustainable solution to a difficult situation. Click here to view an article by Kathy Munro.
Please use this thread to add background and updates. Click here to view on google maps.
Photo courtesy Kathy Munro
Comments will load below. If for any reason none appear click here for some troubleshooting tips. If you would like to post a comment and need assistance click here. Irrelevant and inappropriate comments will be removed by the moderator. Only add background and updates to the tracking threads.