AG Visser House Museum Heidelberg
Tuesday, May 9, 2017 - 05:56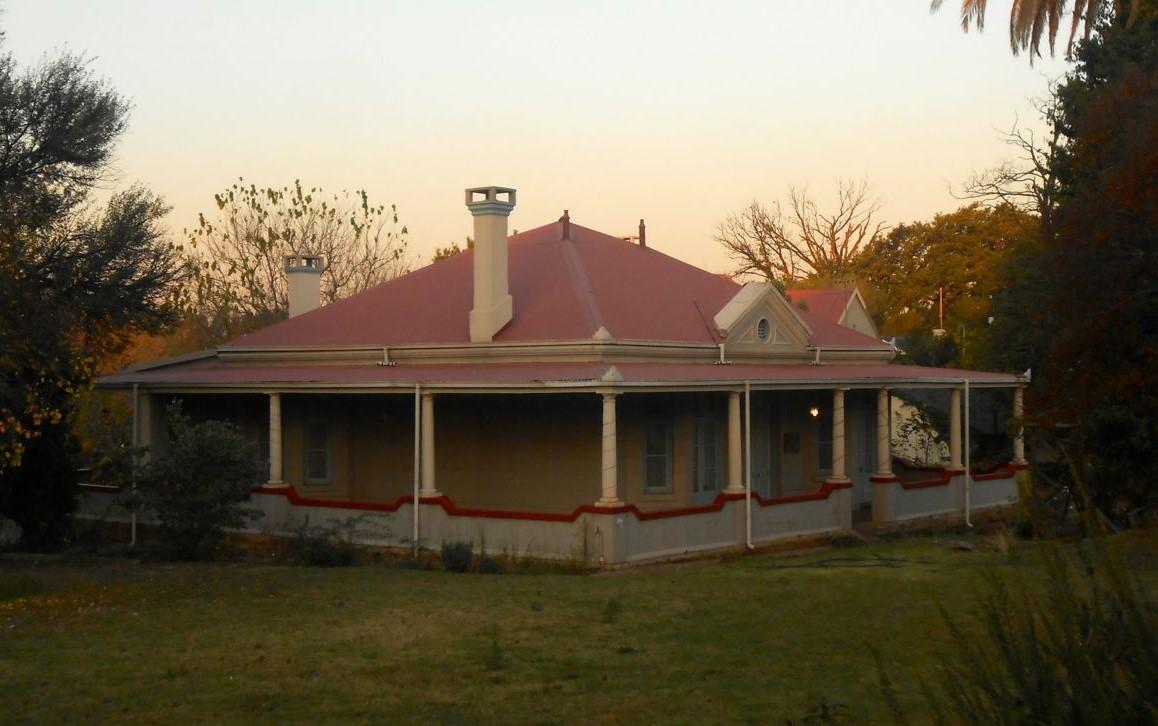 The AG Visser House Museum has been in crisis for many years.  Local journalist Michael Mentz has reported extensively on the gross mismanagement of the heritage site by Lesedi Local Municipality. He has revealed how many of the Museum's valuable artefacts have been stolen and how the building's upkeep has been neglected.
In late 2016, the Pretoria High Court ruled that the property should be handed over to Helderwaters (Pty) Ltd. The company is a successor to the Rembrandt group that donated the house to the municipality in the late 80s / early 90s.
Plaque commemorating the donation of the house (The Heritage Portal)
A news report by Mentz in late April 2017 revealed that the municipality has not complied with the order and that the Mayor and Municipal Manager will be held in contempt of court.
AG Visser House and Statue (The Heritage Portal)
The following excerpt on the history of the house appeared in a heritage brochure produced by the Municipality (click here to view)
Built in 1890, Dr. AG Visser practiced medicine in this house from 1916 till his death in 1929. He was a well known poet, most of his poems were written while staying in Heidelberg. Because of his passion regarding culture he was made honourable member of the "Afrikaanse Kultuur en Taalvereeniging" 1918. The Visser house was the cultural centre of the town where musicians performed and deep conversations regarding arts and culture were debated. The building has been declared as a national monument. Today it houses the Heidelberg Tourist Information Office and Dr. A.G. Visser's private belongings can be seen museum area. Arts and culture are still represented through a number of different activities with an onsite gallery representing local artists. A small relaxing coffee area awaits the tourists after touring through Heidelberg.
Please use this thread to add background and updates.
Comments will load below. If for any reason none appear click here for some troubleshooting tips. If you would like to post a comment and need assistance click here. Irrelevant and inappropriate comments will be removed by the moderator. Only add background and updates to the tracking threads.