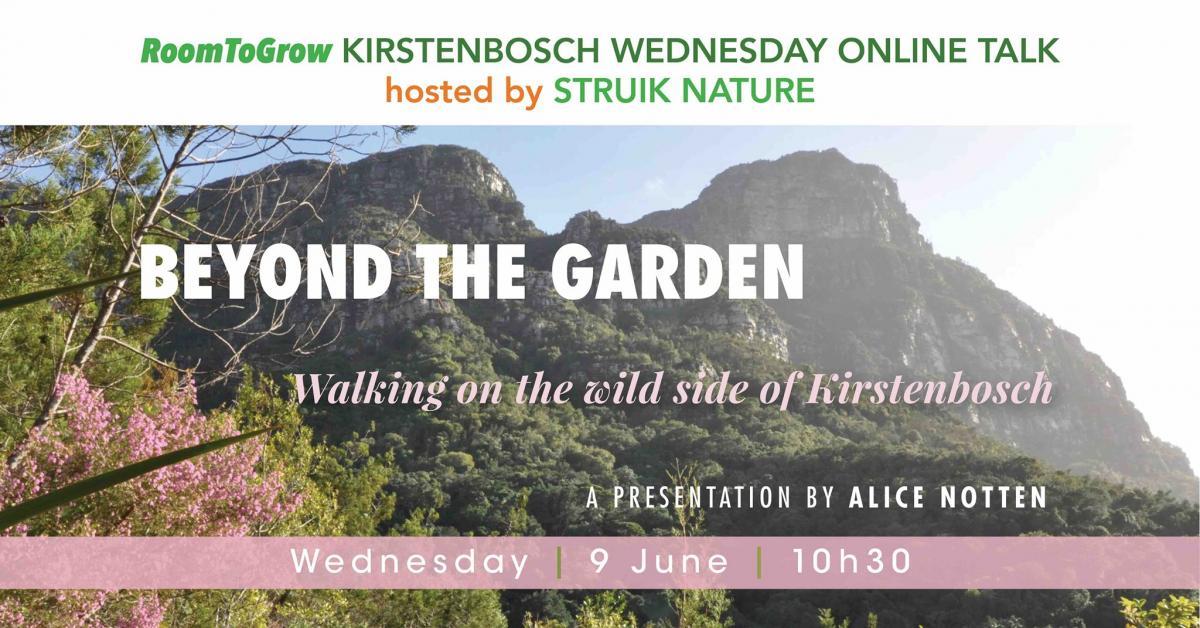 Walking on the Wild Side of Kirstenbosch - A look at the natural mountainside beyond Cape Town's botanical garden. Join Alice as she explores the part of Kirstenbosch that has been left in its uncultivated state. These wild mountain slopes behind the Garden, covered with natural forestand fynbos are home to many plants, birds and animals.
Alice will be looking at the history of the Garden as well as the landscape, flora and fauna, rocks, and various other things that one encounters while walking here.
There will be a Question & Answer session at the end of the launch, please post your questions in the Zoom Q&A section.
The launch will be live-streamed onto the Struik Nature Club & Kirstenbosch National Botanical Garden Facebook pages on the day of the event.
'Kirstenbosch the Most Beautiful Garden in Africa', 'Kirstenbosch Birds & Other Wildlife' and & 'Kirstenbosch A Visitors Guide' will available at a special price to registrants on the day of the talk and the week thereafter at the Kirstenbosch Bookshop.
Created
Tue, 06/08/2021 - 09:29
Disclaimer: Any views expressed by individuals and organisations are their own and do not in any way represent the views of The Heritage Portal.