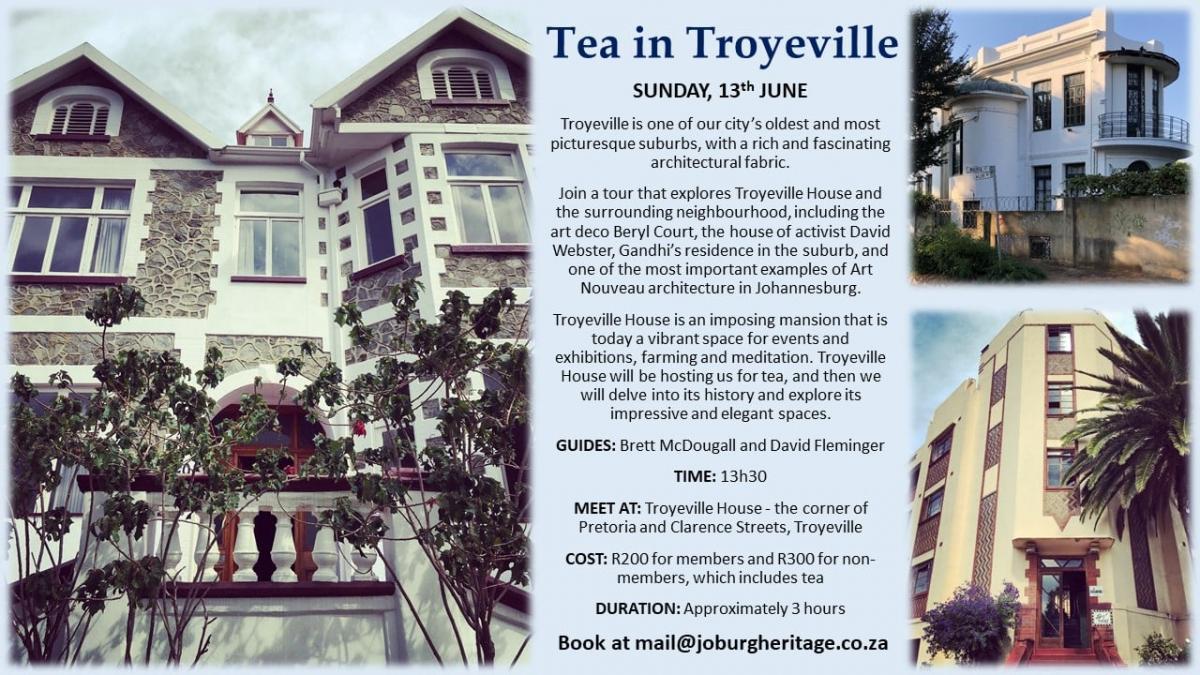 Troyeville is one of our city's oldest and most picturesque suburbs, with a rich and fascinating architectural fabric.
Join a tour that explores Troyeville House and the surrounding neighbourhood, including the art deco Beryl Court, the house of activist David Webster, Gandhi's residence in the suburb, and one of the most important examples of Art Nouveau architecture in Johannesburg.
Troyeville House is an imposing mansion that is today a vibrant space for events and exhibitions, farming and meditation. Troyeville House will be hosting us for tea, and then we will delve into its history and explore its impressive and elegant spaces.
GUIDES: Brett McDougall and David Fleminger
TIME: 13h30
MEET AT: Troyeville House - the corner of Pretoria and Clarence Streets, Troyeville
COST: R200 for members and R300 for non-members, which includes tea
DURATION: Approximately 3 hours
Book at mail@joburgheritage.co.za
Created
Tue, 06/08/2021 - 10:18
Disclaimer: Any views expressed by individuals and organisations are their own and do not in any way represent the views of The Heritage Portal.